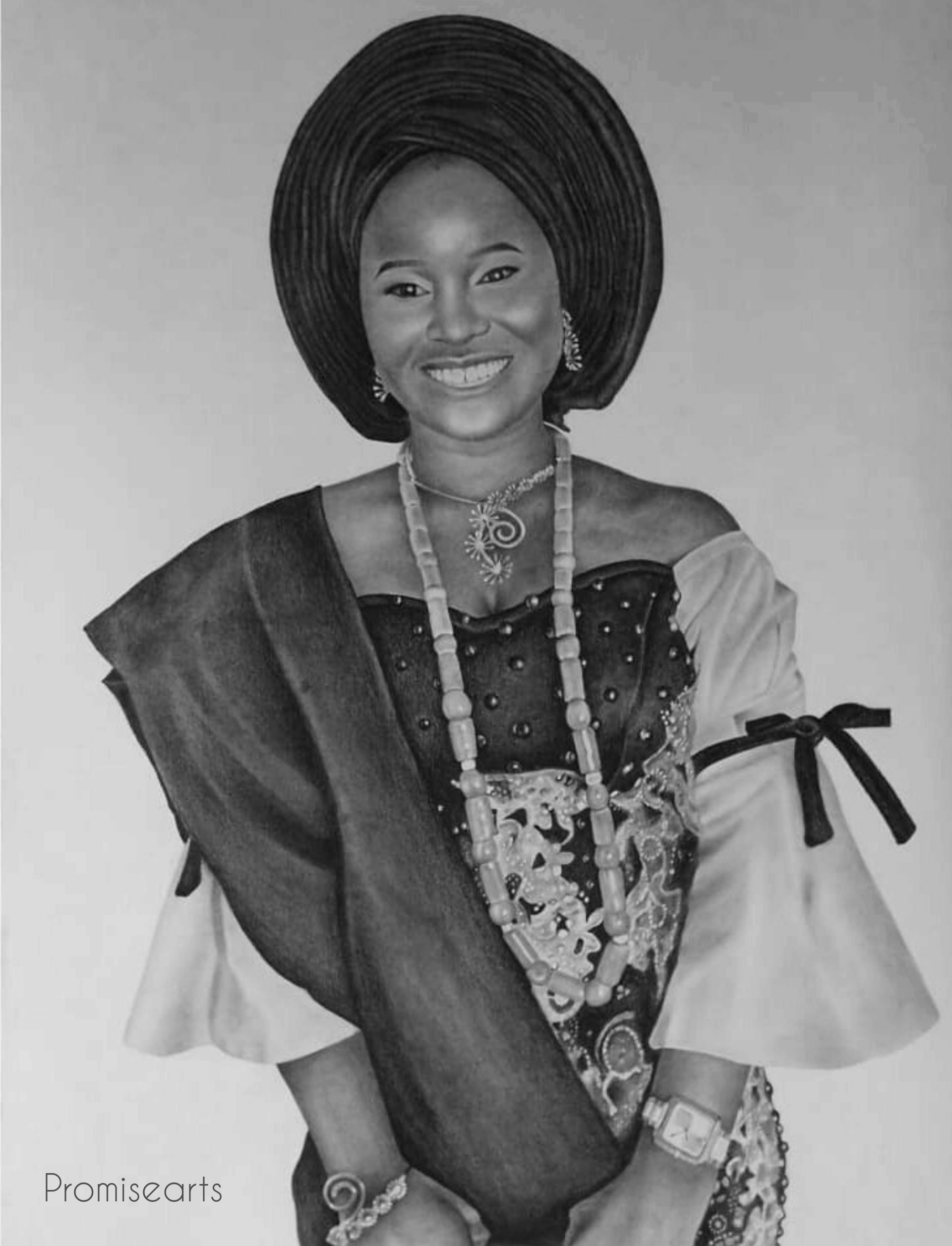 I have to say this is one of the most demanding pieces I ever made, especially the dress, it probably has a thousand beads embedded in it 😃. This took a chunk of time trust me and I loved every bit of it, and as usual I paid attention to every last detail in the reference.
The Art
This piece represents the typical event look on African ladies, regardless of social class. This is where they bring their "A games" in diverse native attires, decorations and jewelleries as public appearance is a BIG deal with ladies generally. In Africa we do it in the best style, in our very own native outfits that have seen a lot of creative evolution over the years. This picture is of one of such ladies that came fully prepared.
Bracelets, earrings and necklace to match! Silver watch to match! Beautifully crafted auto head gear! Expertly beaded dress with a veil to top it off, ready to take that confident walk as she intentionally arrives the venue late 😁😁.
Progress shots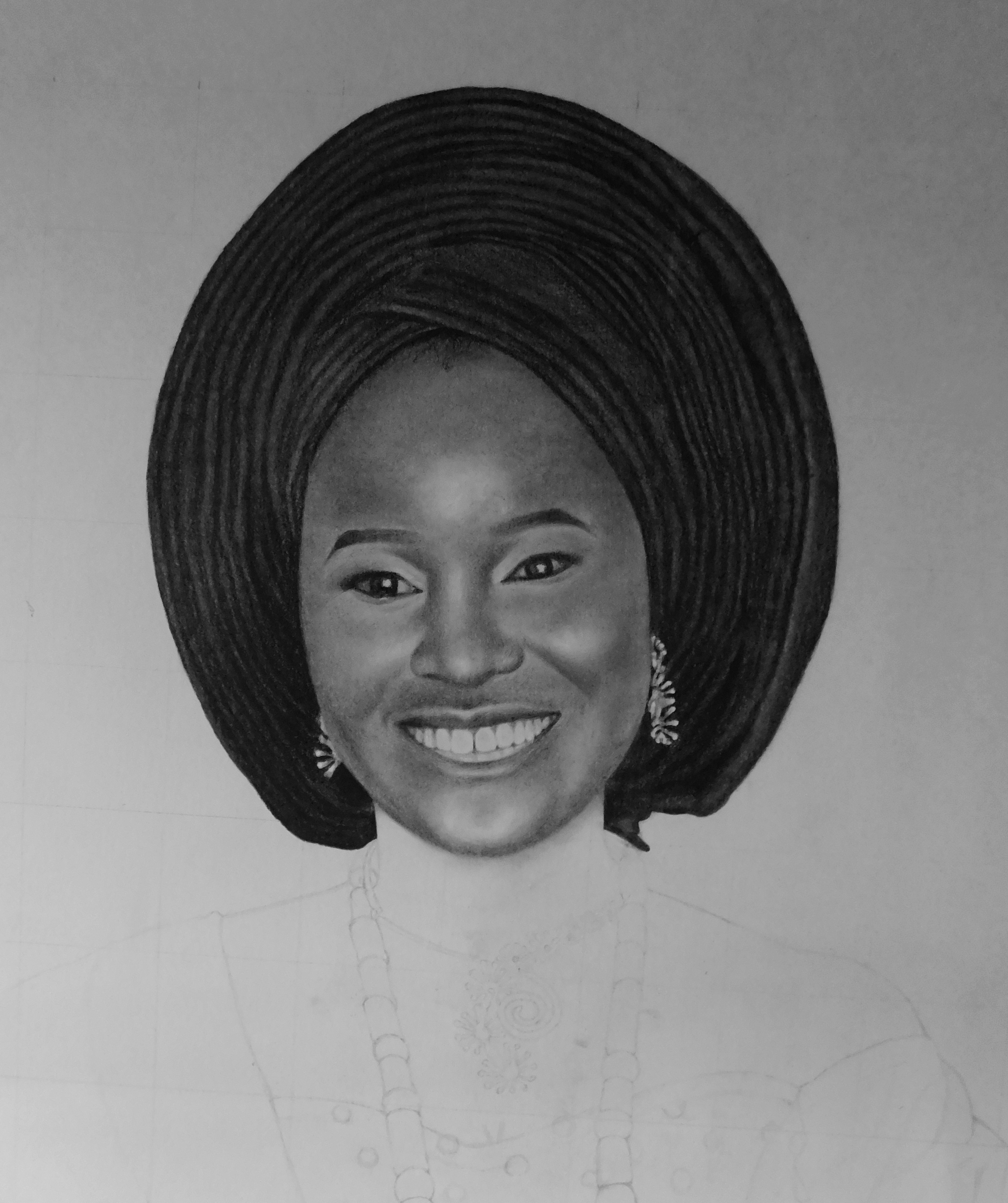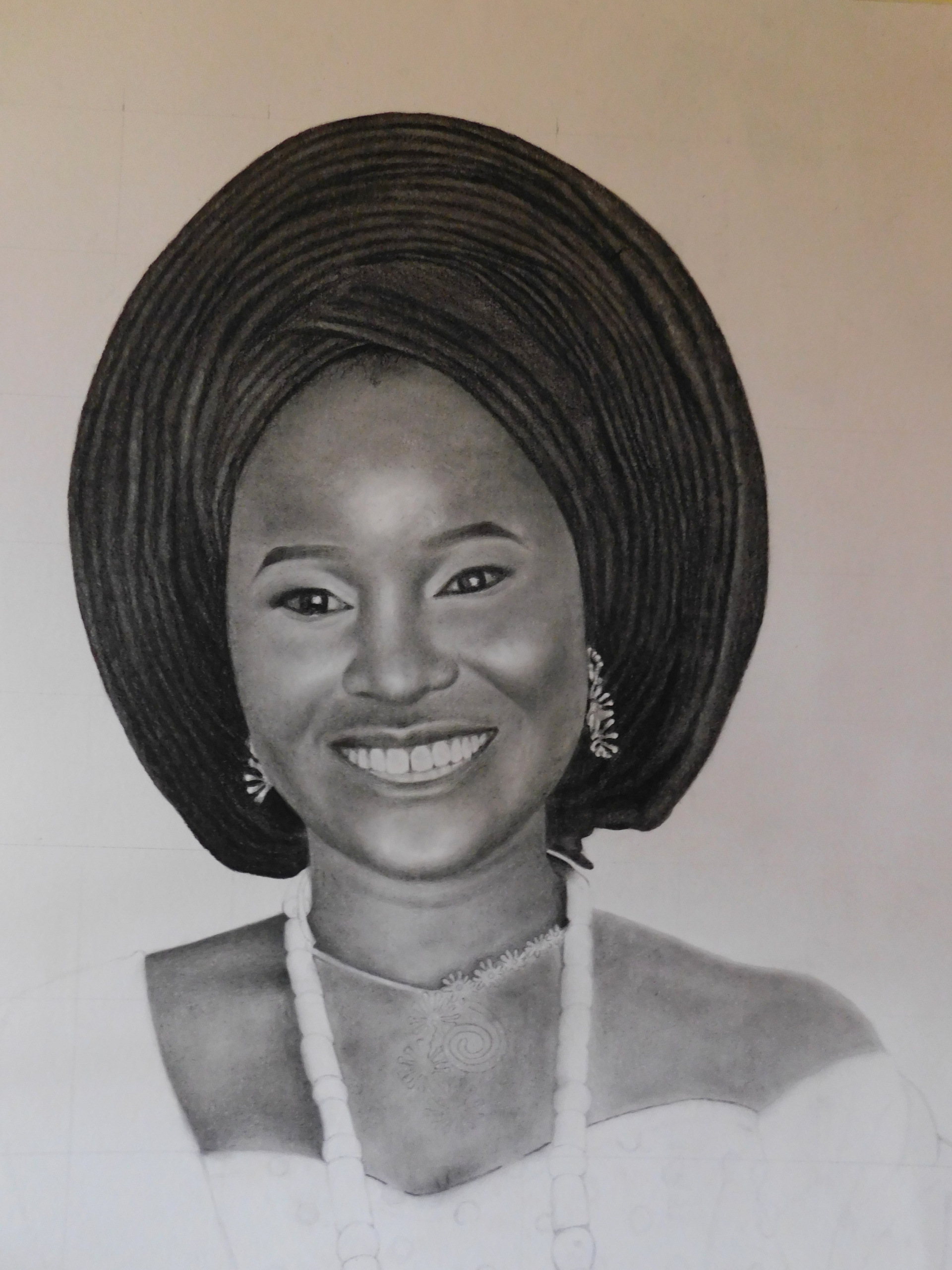 I used generals charcoal pencils for the head gear, then a brush and self made charcoal powder for most of the face and skin.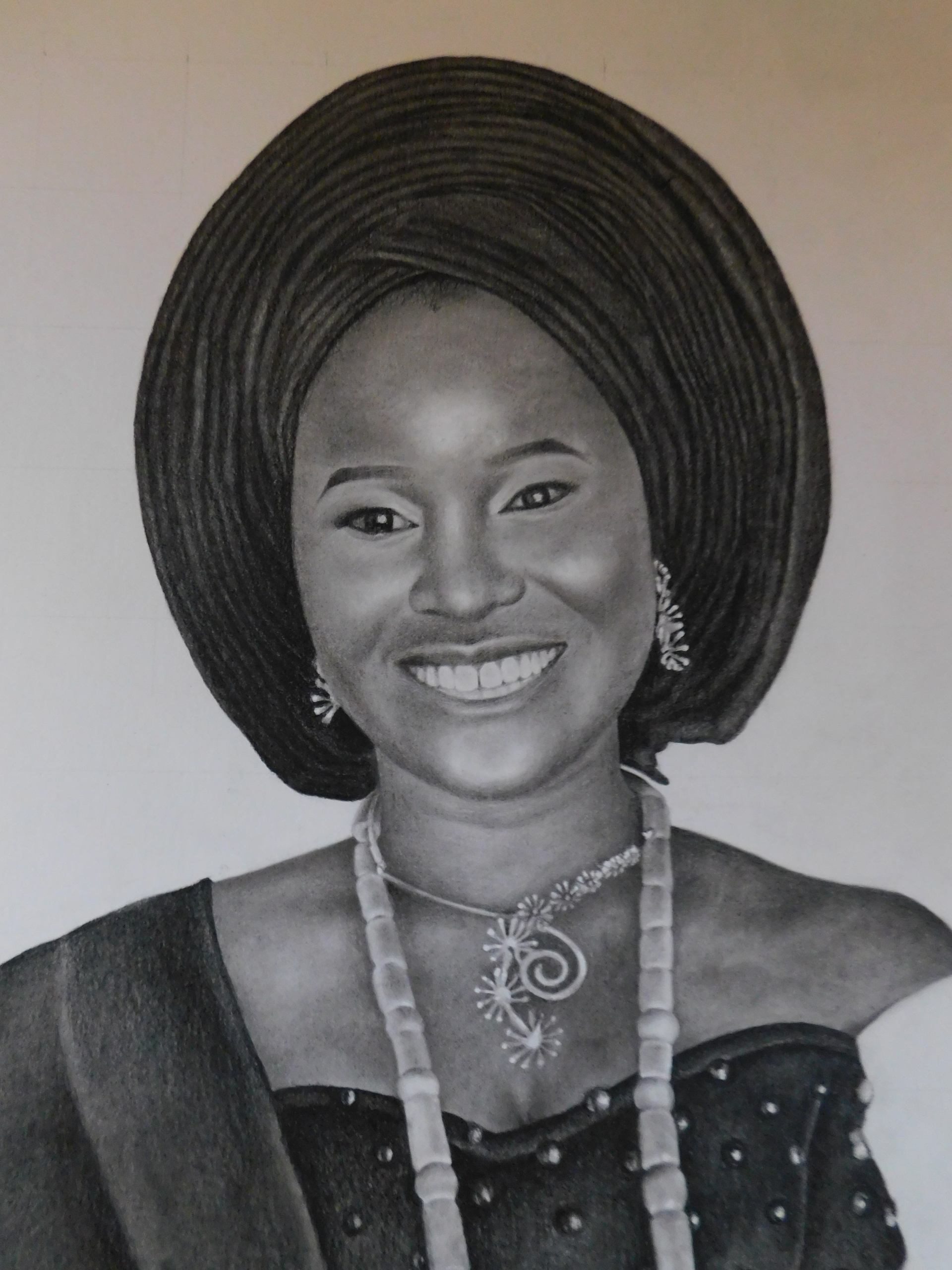 Watching those beads and jewelleries pop out of the image was just thrilling. My Tihoo electric eraser helped a lot for the necklace.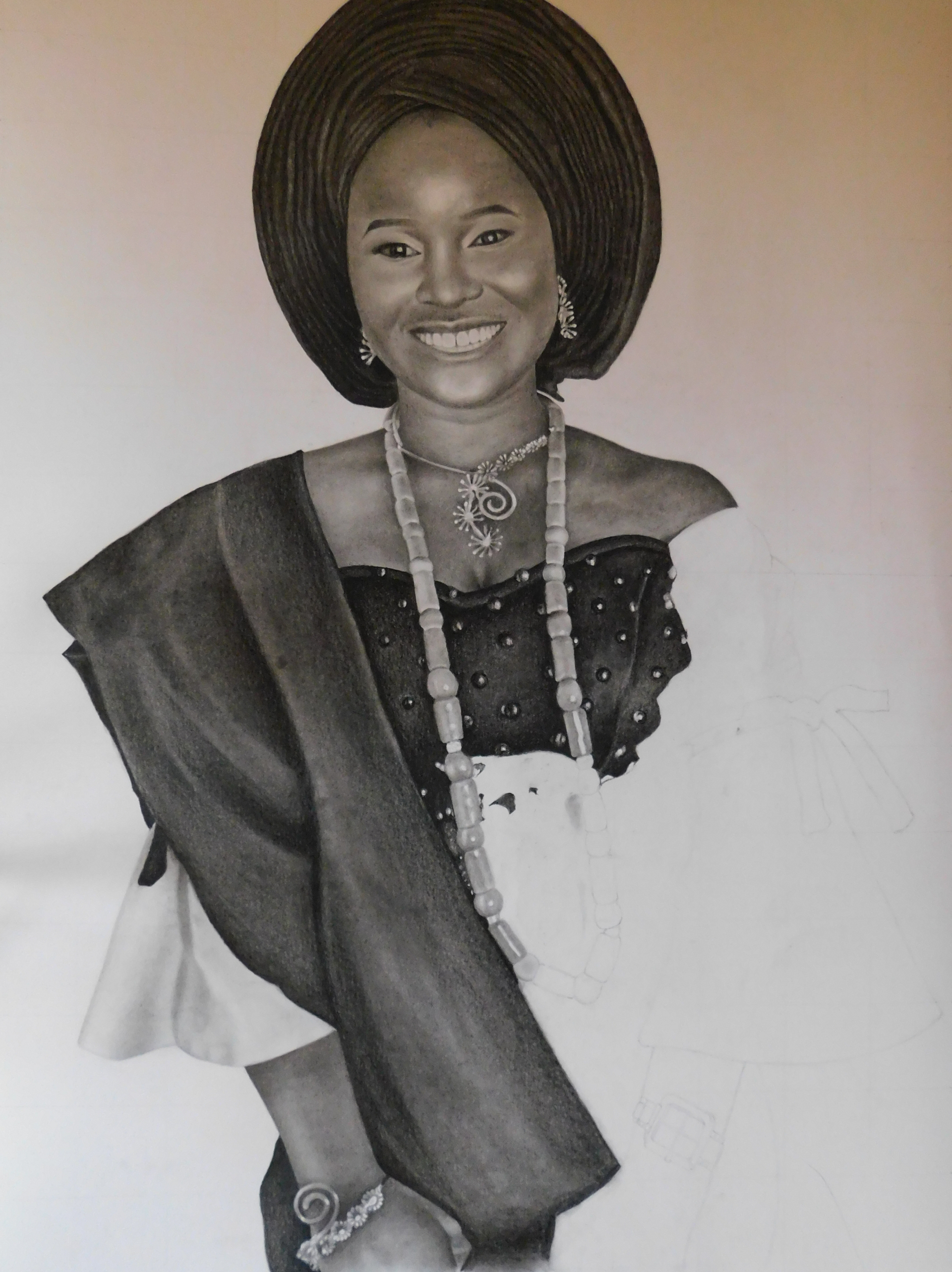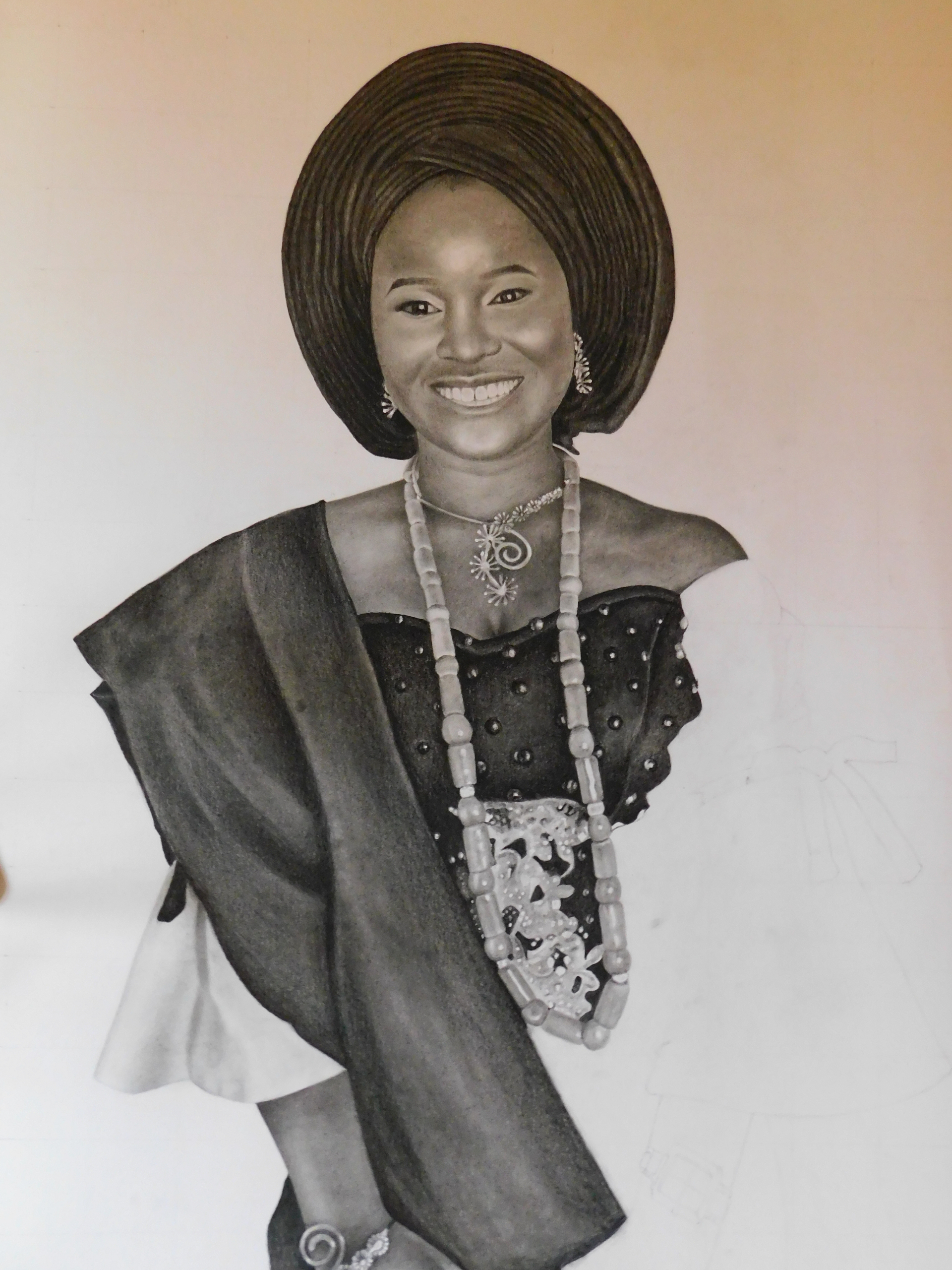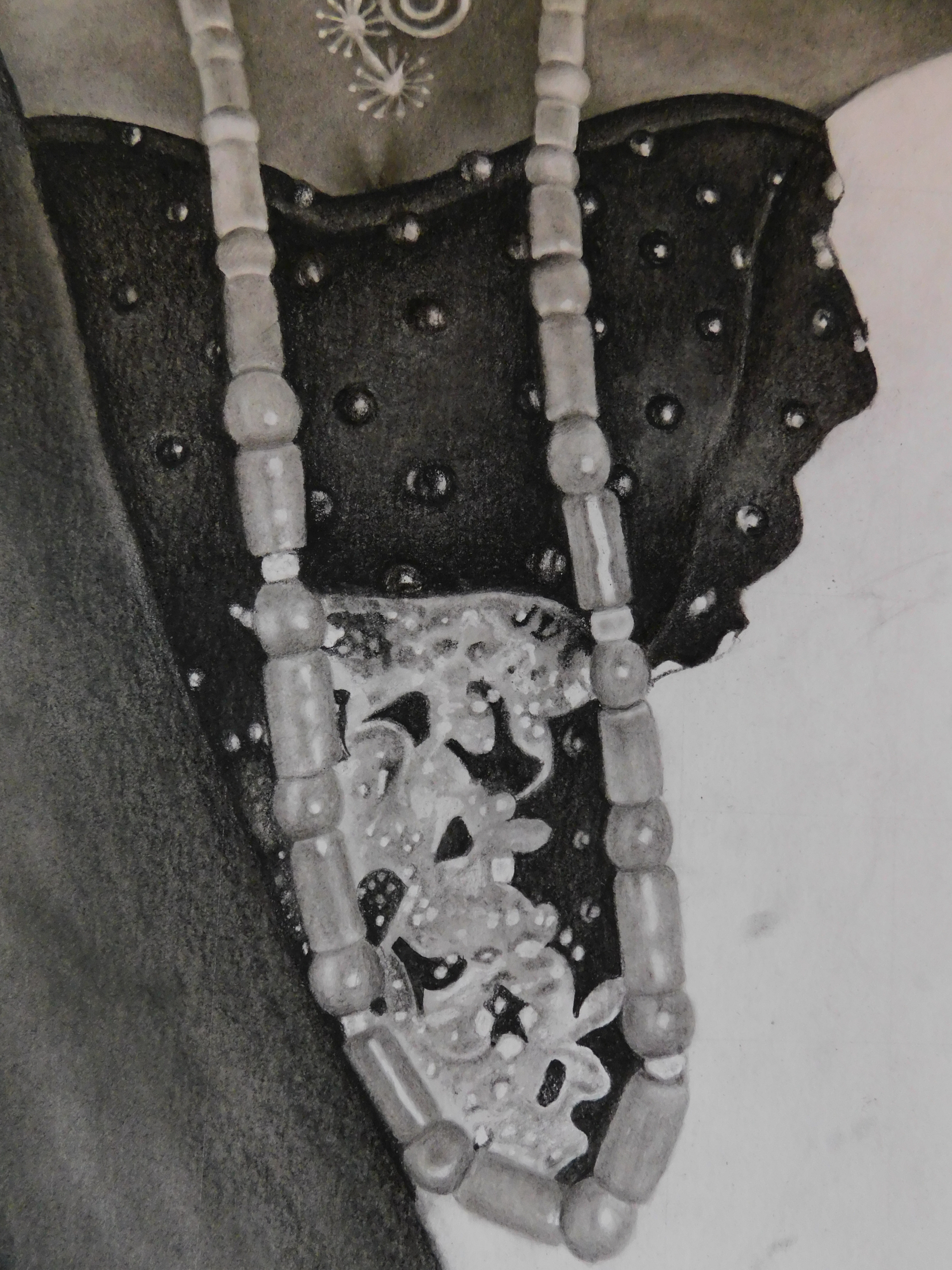 Details...hours and hours of dedication, electric eraser for the win once again to achieve the dress details.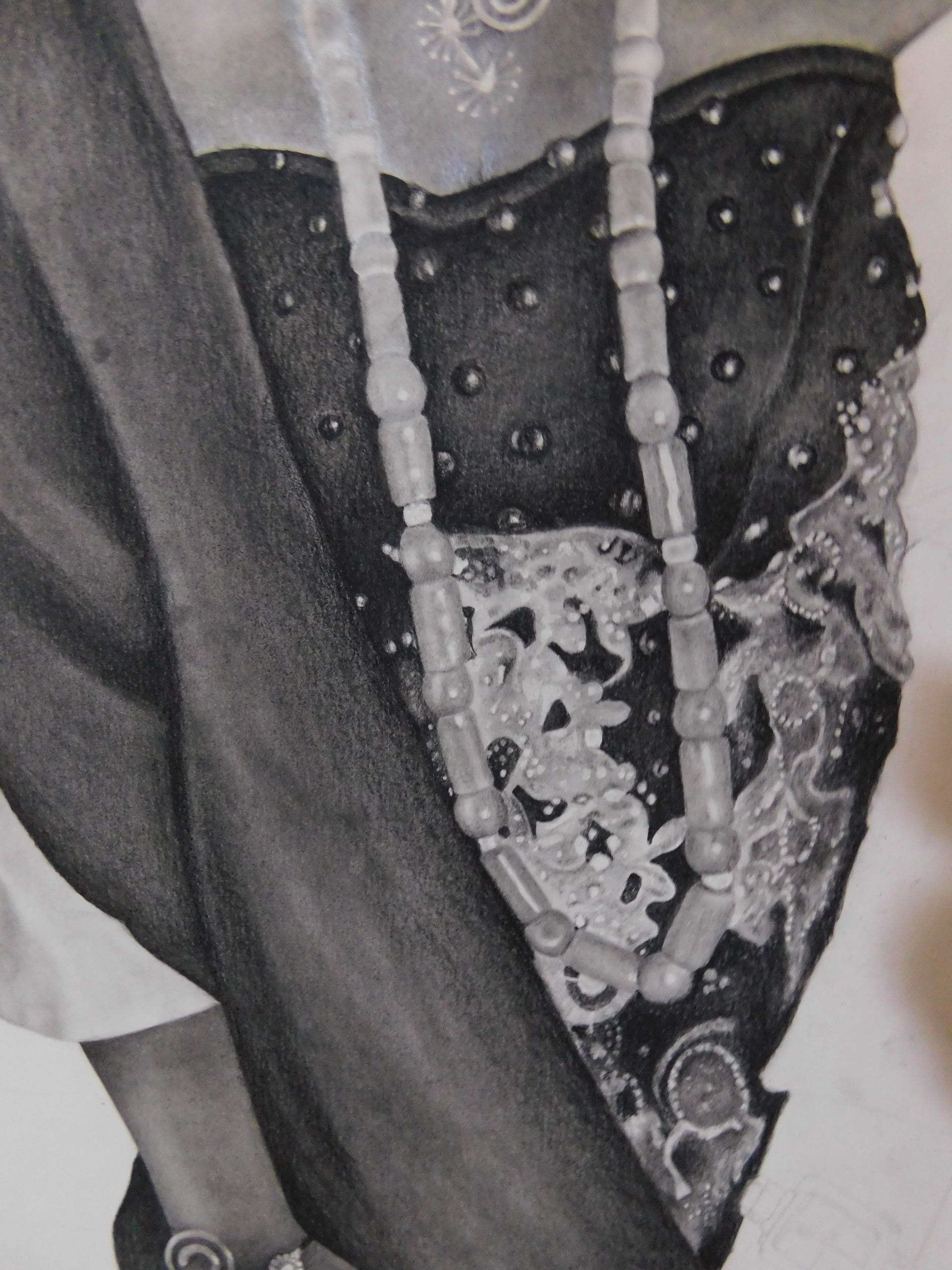 I firstly applied a dark base layer before highlighting with an eraser...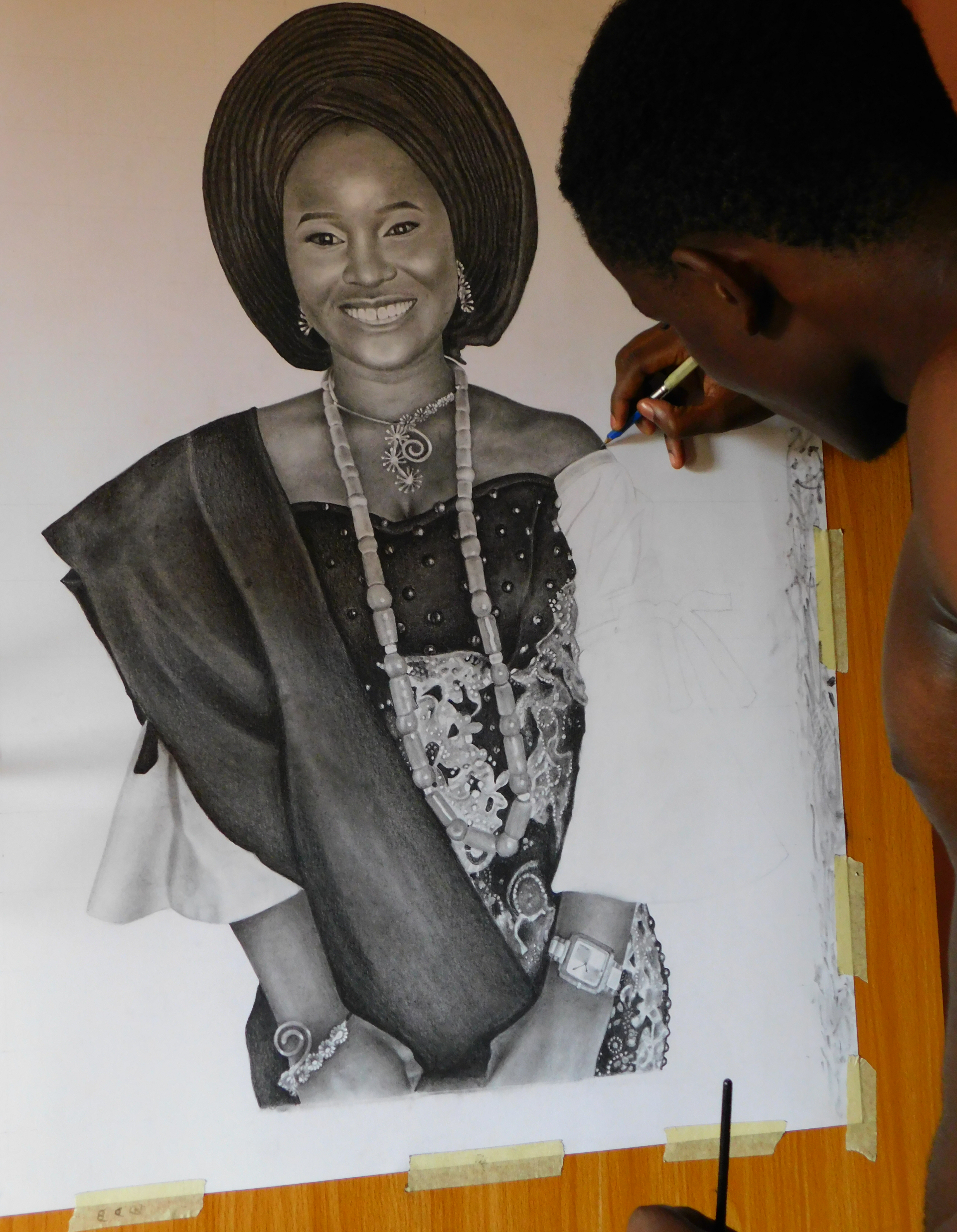 Oh yeah, I'm shirtless most times in my studio 😊, freedom!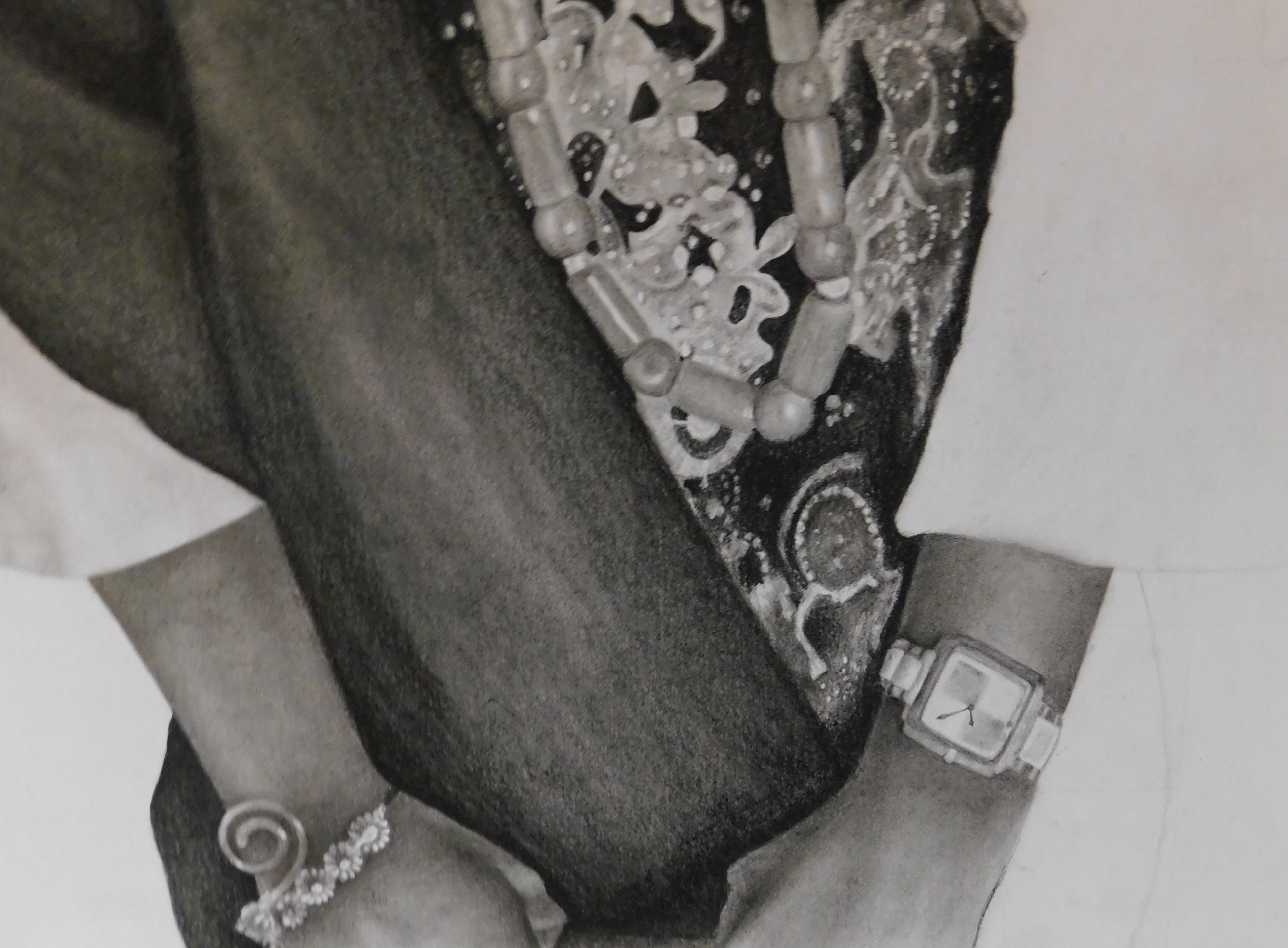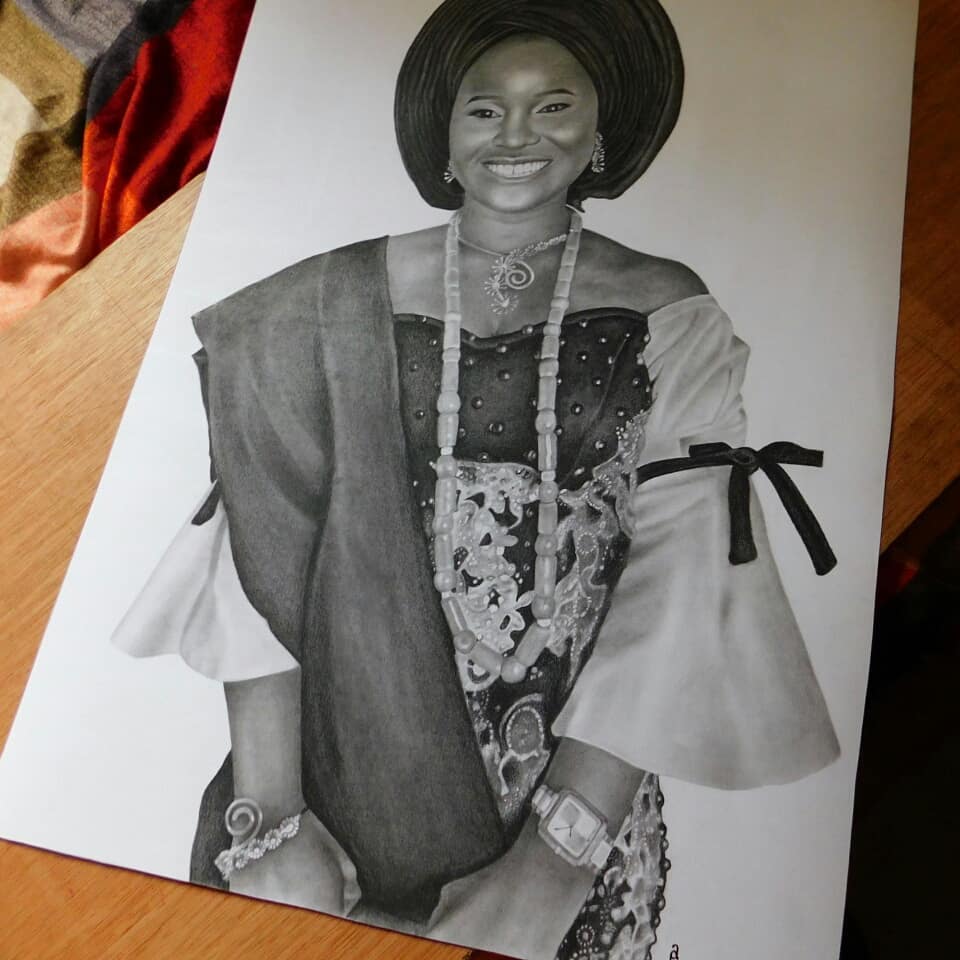 Finally! 🙌🙌
Summary
Title: The Complete African Lady
Size: 30x22 inches
Medium: graphite and charcoal on pelican paper
Duration: 70+ hours
Thanks for stopping by, please give a thumbs up before you leave and watch this space for more art!
PEACE✌️