So Chris still has thick Hair that knots very easily, and a friend tells her you can get a special anti- tangle hair Brush from Verimark.
We found one for her , a few months Back and as it is Rachel"s Birthday in February , and her hair really takes after Nanna's I go looking for one for Her.
Tried Clearwater, Westgate , and then started Phoning around , problem is:-
It is no longer made!
Phoned Verimark Head Office , tell me Ranpark Ridge Shopping Centre looks like it has two.
So off I go on the Cagiva heading to this Shopping Centre , which I realise,
I have never been to before!
I walk past this Window,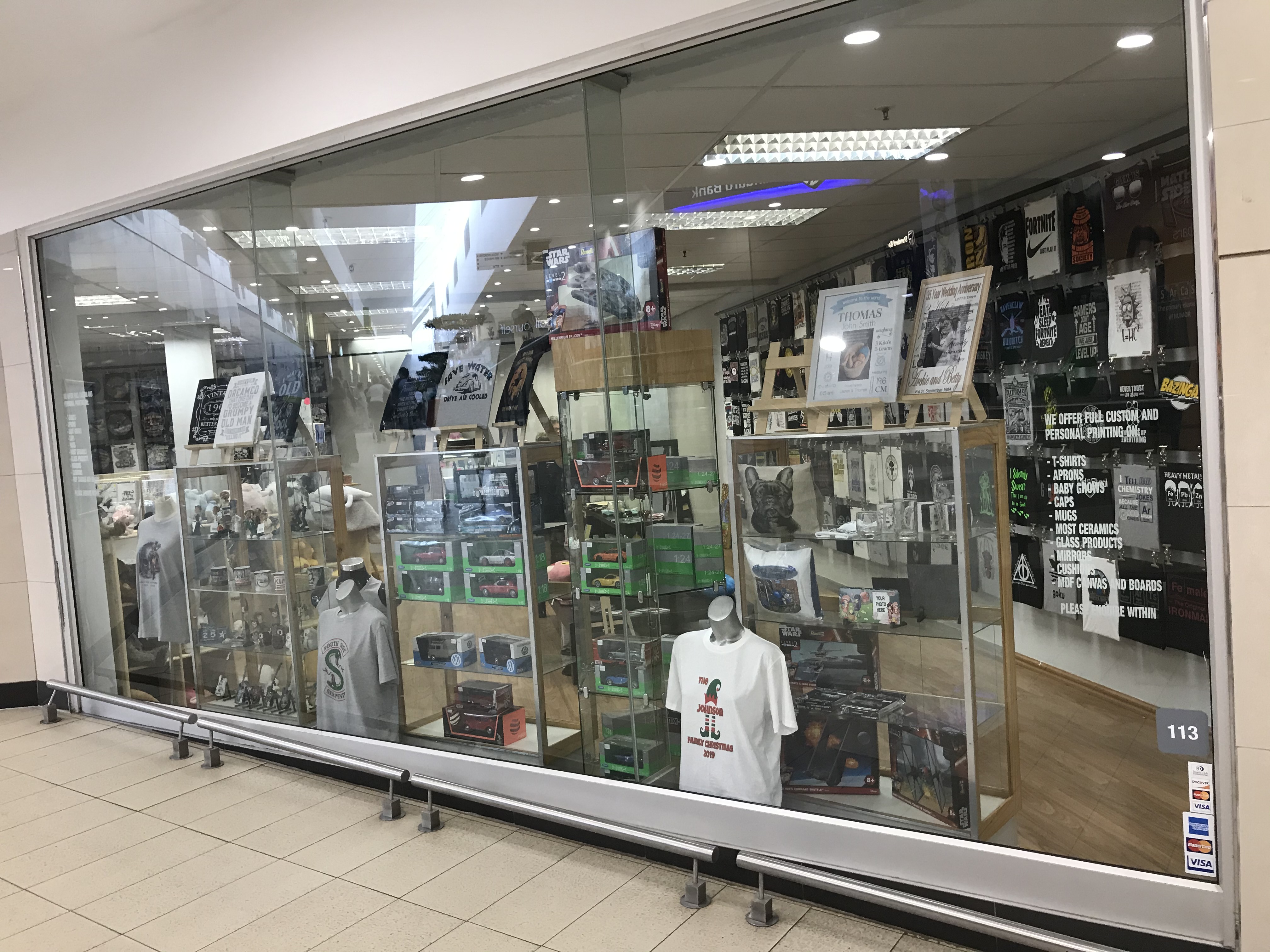 I spot the most interesting , printed T-Shirts.
Funny that the Old Guy Shirts seem to really appeal to me?
And of course, the Eagles are getting on ,too?
Photos all taken by me on my iphone.
I decide to go into the Shop and will make a continuation of this Post.