How many times have we seen Films , read books , seen on the TV similar Stories of Older Wealthy Men trying to regain their youth by marrying a Trophy Wife .
I know a younger woman who left her Young Husband for her Boss, this exact sort of situation. He falls asleep in front of the TV at 20 00 Hrs and she is still full of energy. Have not seen them in years ,but definitely not an ideal love story!
They don't all end this way , but this is my take on how this sort of story would play out.
Hope you enjoy it!
TRUE LOVE!
Pacing up and down in my cold gray prison cell ( Chorus)
Waiting for the dawn when they send me to hell
My thoughts they're still filled with you
Oh hell,the evil, that men can do
I met you in a bar that night
You looked into my eyes
Your beauty just filled my sight
You were ,Oh so right
Asked you to go out Dancing
The talk of the town
Dressing up and Romancing
Who would be the clown
You told me he was a stalker
Had you so terrified
Like a baby in a walker
I believed the tears you cried
Sophisticated glamour of a movie star ( Bridge)
Would I kill for you?
I'd already gone so far
Nothing I wouldn't do
Even in the busy courtroom
You had me so impressed
The judge was lapping you up
His eyes had you undressed
Didn't say he was your husband
didn't say that he was rich
Oh you really nailed me
you murderous little bitch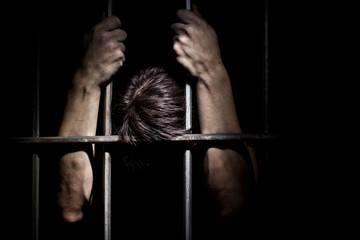 All Photo's courtesy of YouTube
This post has previously appeared on Steemit