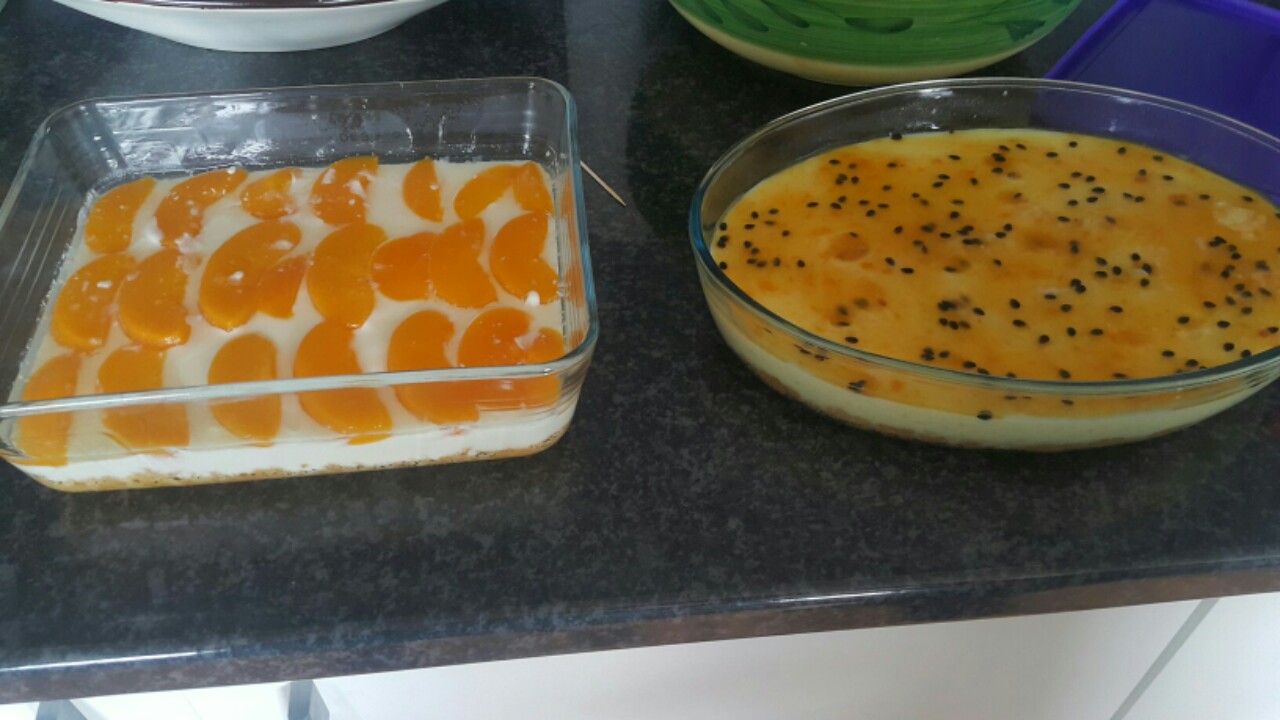 We had some family over for lunch that we haven't seen in quite a while. Over and above that my mom is starting a diet on Monday! So I decided that this is the best way to top off a great day. I decided to make 2 fridge tarts that are so easy you simply cannot get it wrong plus, they are deliciously yummy.
First of all I made 2x basic cookie crust. I always use tennis biscuits because I love the coconut flavour in them for tarts. Crush the biscuits and add melted butter. It's hard to give measurements because I make it the way I like it and I always say each to their own.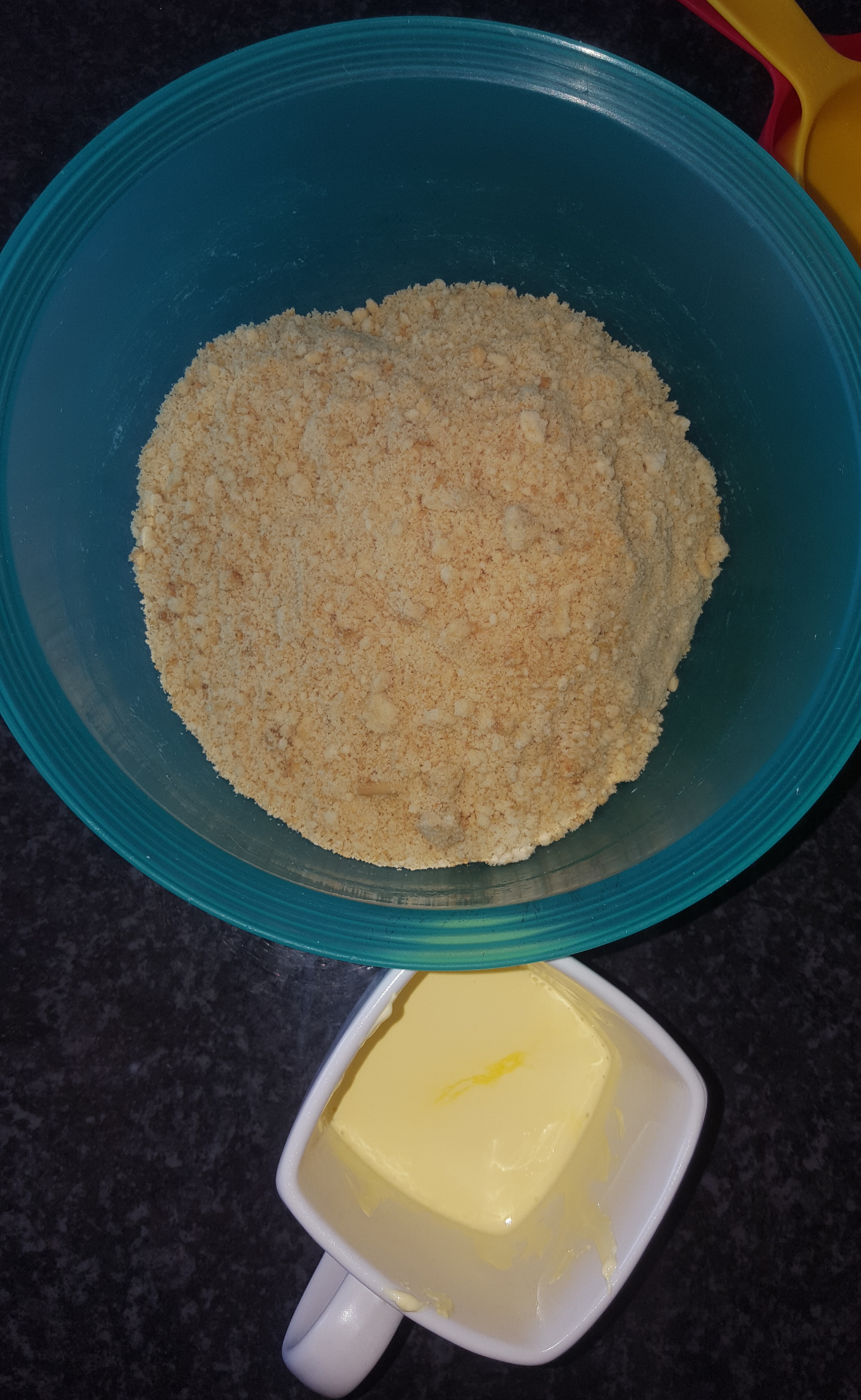 I usually take a packet of biscuits PER tart and about 2 tablespoons of melted butter PER packet of biscuits. Then press the cookie base into your dish and I put it in the deep freezer until my tart filling is ready.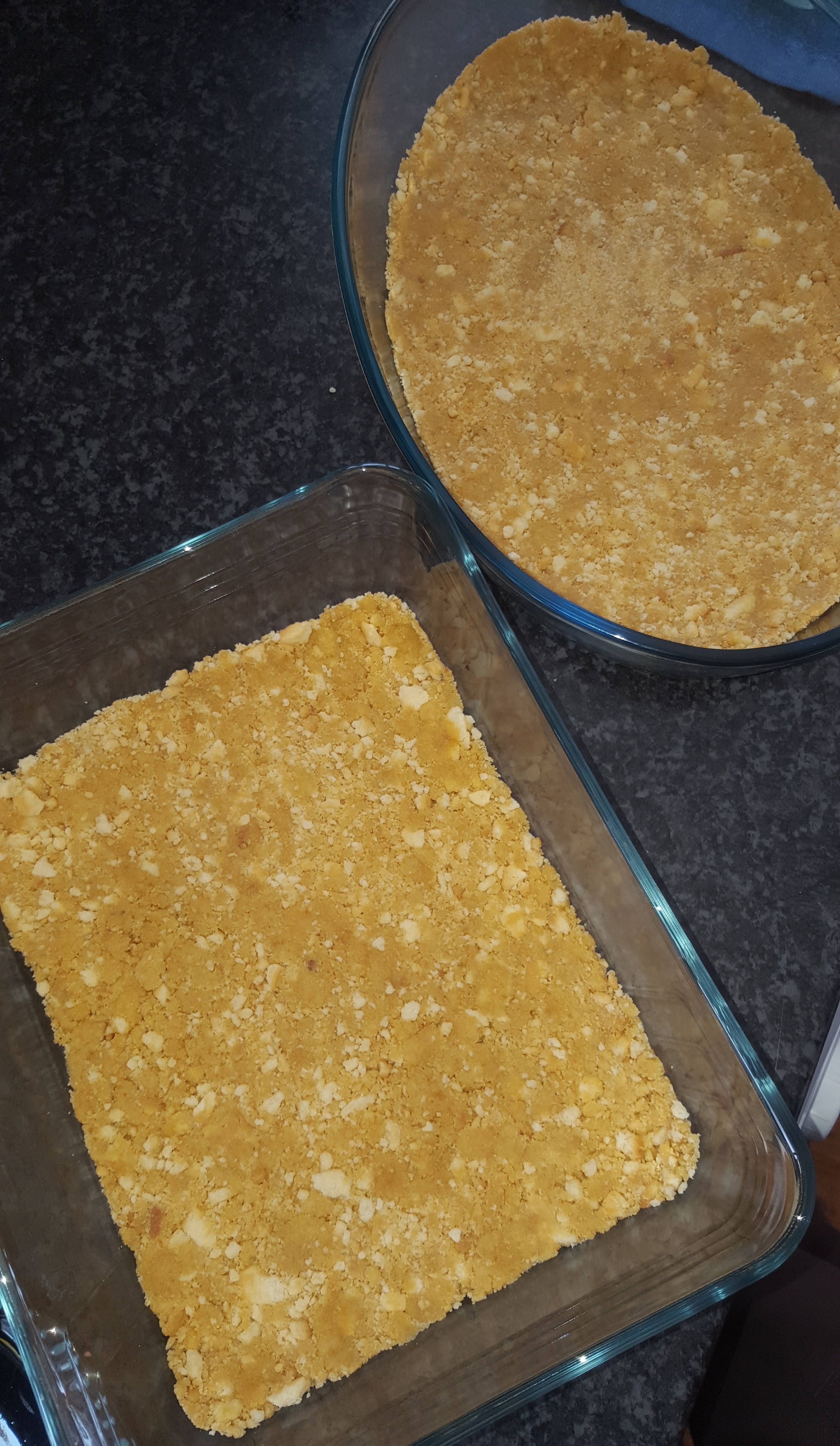 Let's start with:
Cremora Tart
2 Cups of Cremora
1 Cup of warm water
1 Tin of condensed milk
1/2 Cup of lemon juice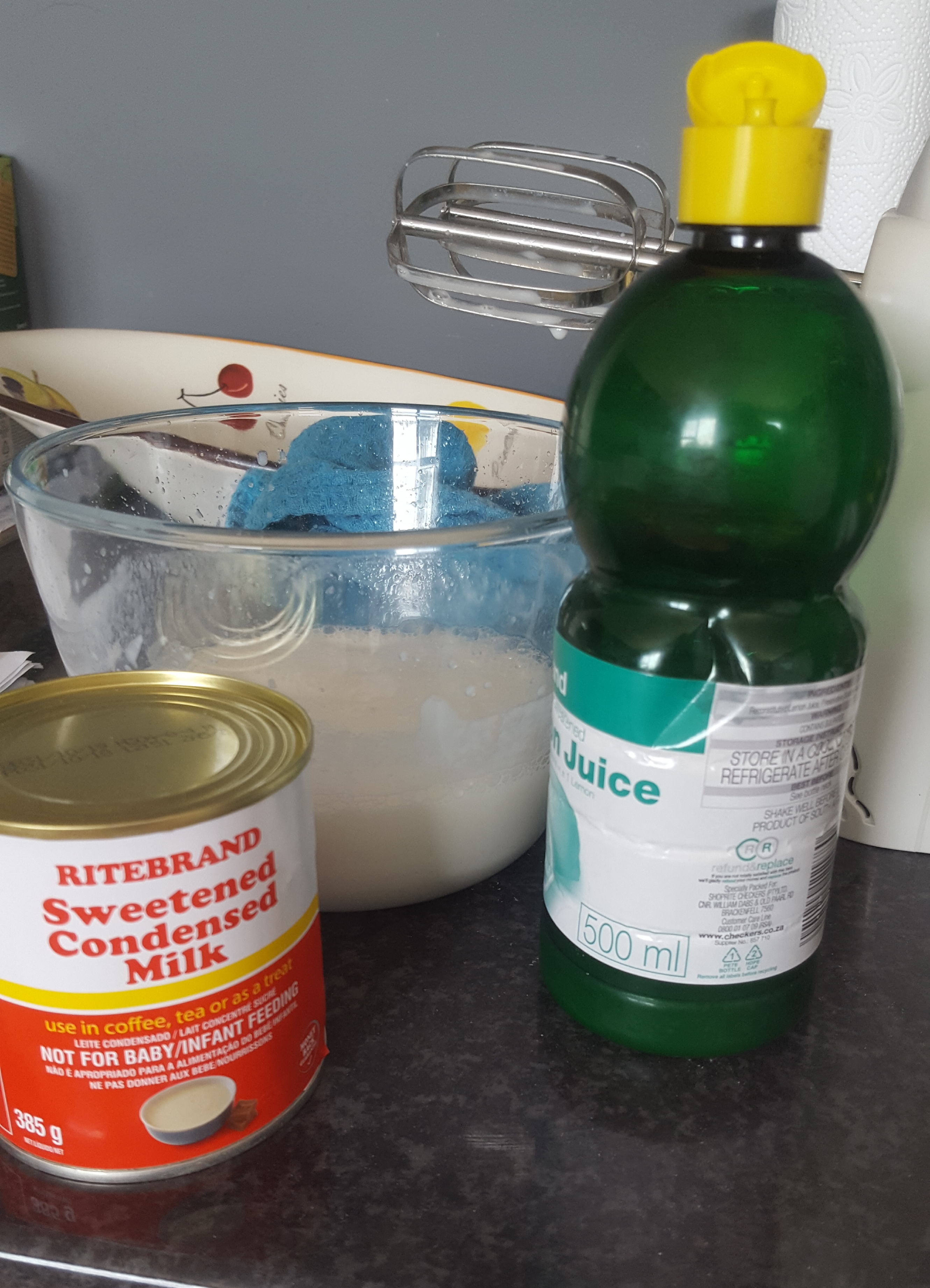 Put 2 cups of cremora into a bowl. Gradually add the warm water until there are no more lumps left. You may choose to do this by hand or use a mixer on a very low speed.
Add the tin of condensed milk and mixed well. You will then add the lemon juice to the mixture and then you will notice it thicken because of the lemon juice. I usually add the lemon juice and stir it in gently with a spoon (but that's MY preference).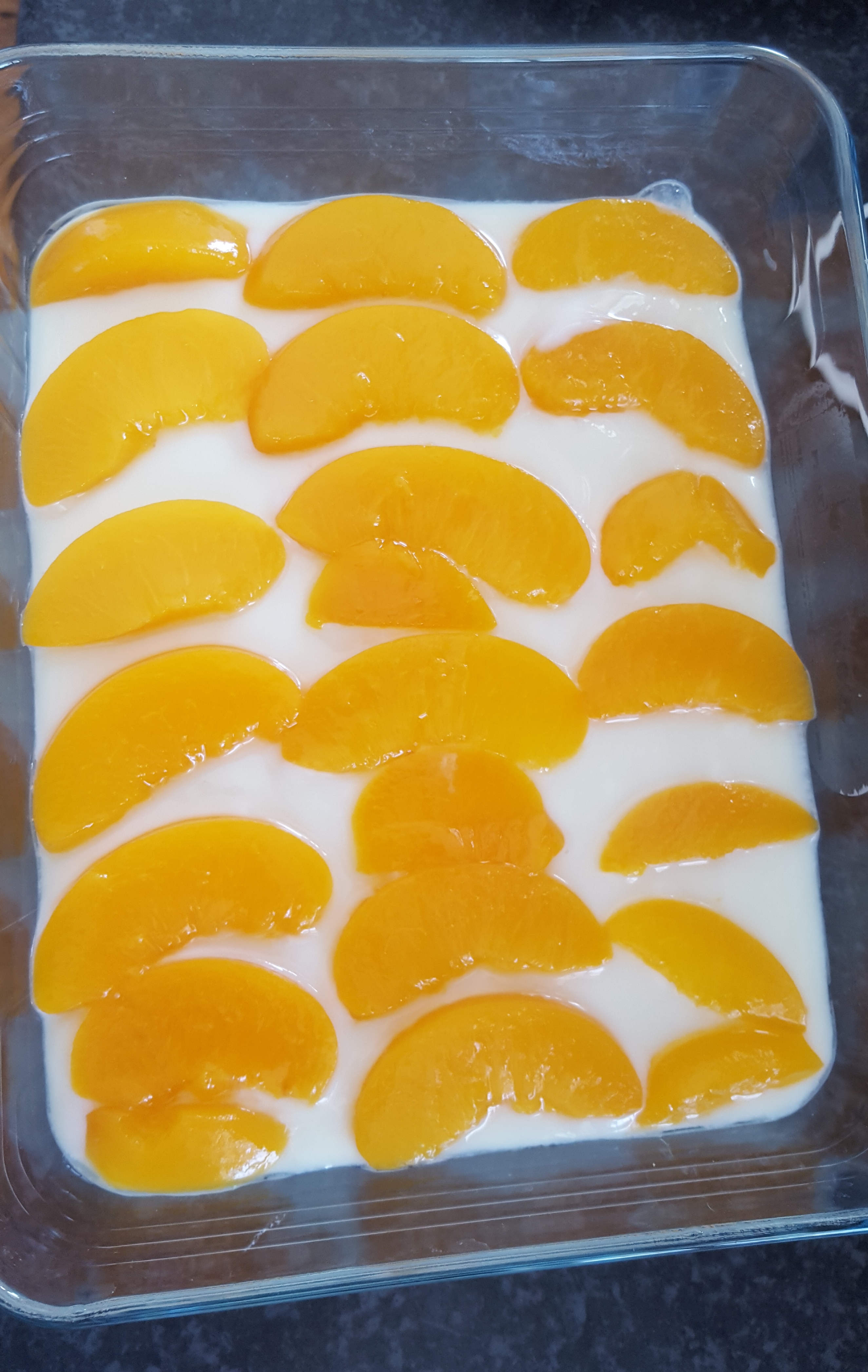 Pour the mixture over the biscuit base. It is optional but I love decorating the tart with peaches (tinned peaches). A hint chill the peaches but only decorate the tart right before serving or else the tart falls apart and becomes soggy. Leave it in the fridge (not the deep freezer) for a few hours or over night! And voila!
Pineapple Tart
1 packet of pineapple (or lemon) jelly
1 Cup of boiling water
1 Tin of condensed milk
1 tin of crushed pineapple (I use a medium size tin)
Dissolve the jelly with the ONE CUP of boiling water. Set aside to cool a little while you mix the other ingredients.
Empty the tin of crushed pineapple into a bowl. Add the condensed milk and mix well by hand.
Then add the jelly mixture to the pineapple mixture and mix well by hand.
Pour over the cookie base. Put in the fridge for a few hours until it sets.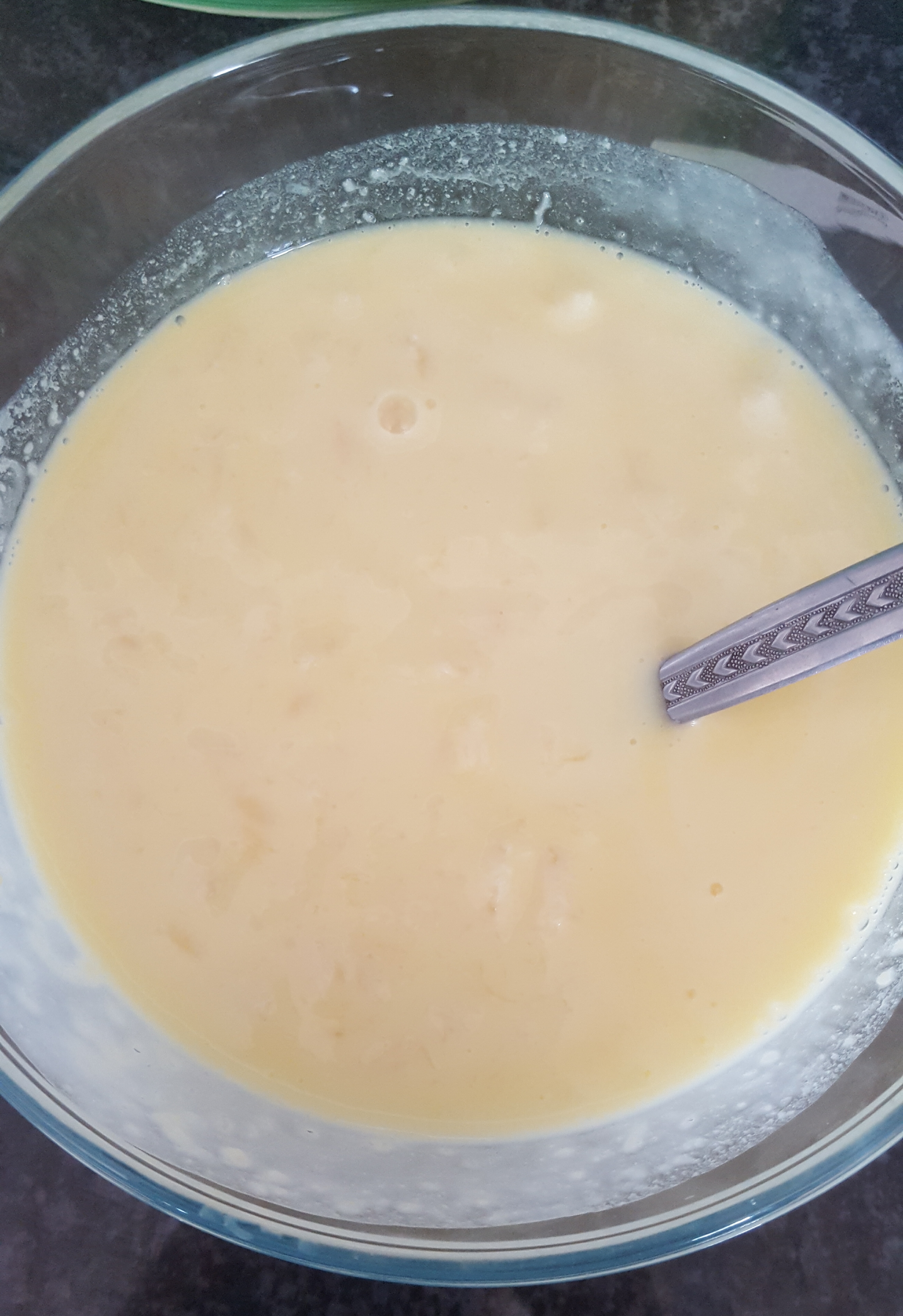 Optional: After about an hour I add granadilla pulp on top of the pineapple tart but again that is personal preference!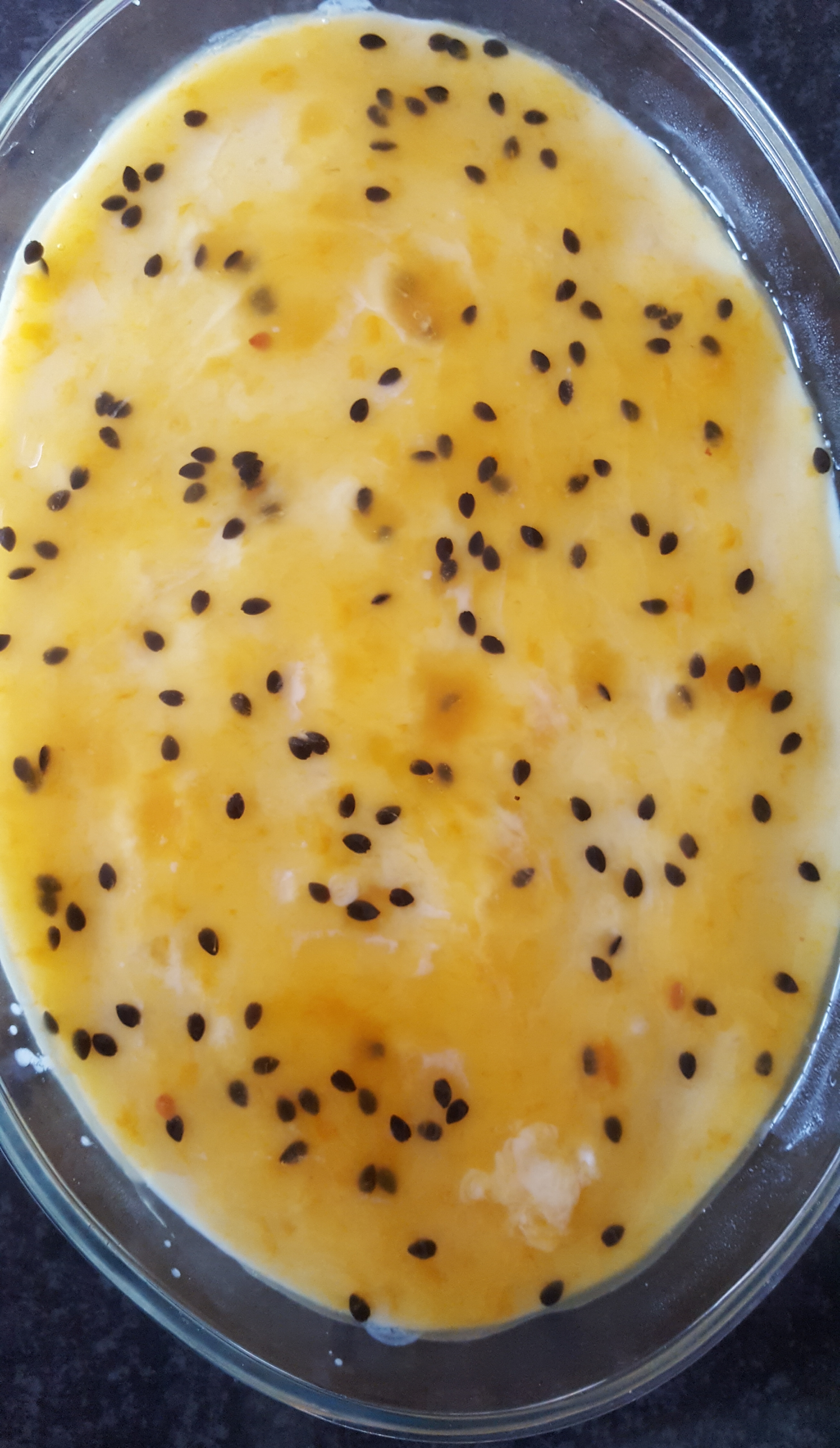 And again, voila. As easy as that!