Jon 1:17 Now the LORD had prepared a great fish to swallow up Jonah. And Jonah was in the belly of the fish three days and three nights.
EVEN SOME OF THE EVENTS THAT TOOK PLACE LONG AGO WERE ALSO POINTERS TO THE COMING MESSIAH. MANY TRY TO FIGURE OUT IF THIS STORY OF JONAH IS ONLY AN ALLEGORY OR IF THIS IS A REAL HISTORICAL EVENT. PEOPKE TRYI G TO FIGURE THR MECHANICS OF A "Great fish" AND WHAT IT WOULD BE LIKE FOR Q HUMAN TO BE INSIDE. MANY OF THE CHILDREN STORIES MAKE THIS "Great fish" TO BE A WHALE. A WHALE IS NOT A FISH, BUT A MAMMAL. FOR ME I DO BELIEVE THIS ACTUALLY TOOK PLACE. FOR ME THE "Mechanics" ARE ALL SOLVED IN THIE STATEMENT. "Now the Lord had prepared a great fish".
GOD IS GOD! HE PREPARED A GREAT FISH TO SWALLOW UP JONAH.
ANOTHER THING I BELIEVE ADDS TO THE VALIDITY OF THIS TRUE STORY IS THAT JESUS REFERENCED IT.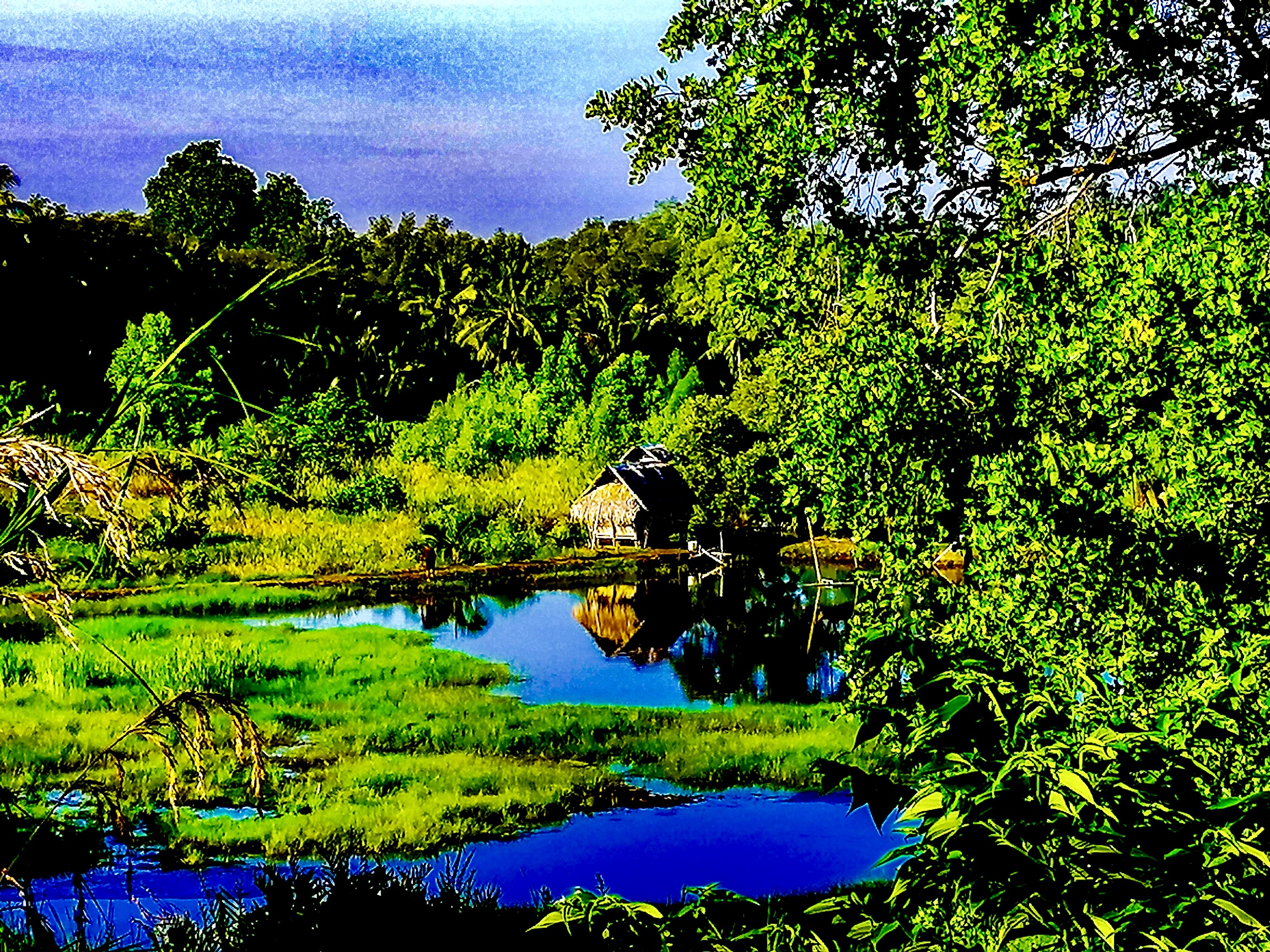 I took this photo recently with my Huawei Nova 2i in the Philippines
JESUS SAID THE SIGN OF JONAH WAS LIKE WHAT HE WAS GOING TO DO
Mat 12:39 But he answered and said unto them, An evil and adulterous generation seeketh after a sign; and there shall no sign be given to it, but the sign of the prophet Jonas:
Mat 12:40 For as Jonas was three days and three nights in the whale's belly; so shall the Son o
Some Thoughts
MANY ARE TRYING TO EXPLAIN THE UNEXPLAINABLE. THE GASTRIC JUICES THAT WOULD HAVE DIGESTED JONAH. THE OXYGEN THAT WOULD HAVE BEEN DEPRIVED OF JONAH THAT WOULD HAVE MADE IT IMPOSSIBLE FOR HIM TO LIVE. SO MANY THINGS THAT ARE SO HARD TO EXPLAIN AS PEOPLE TAKE OUT OF THEIR CONSIDERATION THE THINGS THAT ARE "IMPOSSIBLE FOR MAN ARE POSSIBLE FOR GOD". HOW CAN SOMEONE DIE ON A CROSS AND THREE DAYS LATER RAISE FROM THE DEAD?
ONE POSSIBILITY THAT I DON'T HERE MANY TALK ABOUT IS THAT IT IS ENTIRELY POSSIBLE, IN MY ESTIMATION, THAT JONAH ALSO DIED EVEN HIS CONSCIOUS THOUGHTS COULD BE THOUGHTS AS HE IS IN THE HOLDING PLACE CALLED SHEOL OR "ABRAHAM'S BOSOM". MAYBE WITH THE WORDS OF JESUS THERE WERE MORE SIMILARITIES TO JOHAH'S TIME IN THE GREAT FISH AND HIS OWN TIME IN THE BELLY OF THE EARTH.
Jonah mentions God heard him from hell (Sheol) and later in verse 6 God kept his body from decay (Corruption).
Jon 2:1 Then Jonah prayed unto the LORD his God out of the fish's belly,
Jon 2:2 And said, I cried by reason of mine affliction unto the LORD, and he heard me; out of the belly of hell cried I, and thou heardest my voice.
Jon 2:3 For thou hadst cast me into the deep, in the midst of the seas; and the floods compassed me about: all thy billows and thy waves passed over me.
Jon 2:4 Then I said, I am cast out of thy sight; yet I will look again toward thy holy temple.
Jon 2:5 The waters compassed me about, even to the soul: the depth closed me round about, the weeds were wrapped about my head.
Jon 2:6 I went down to the bottoms of the mountains; the earth with her bars was about me for ever: yet hast thou brought up my life from corruption, O LORD my God.
(ASV) And he said, I called by reason of mine affliction unto Jehovah, And he answered me; Out of the belly of Sheol cried I, And thou heardest my voice.
Strongs Concordance on Hell or Sheol
H7585 (Strong)
שְׁאֹל שְׁאוֹל
she'ôl she'ôl
sheh-ole', sheh-ole'
From H7592; hades or the world of the dead (as if a subterranian retreat), including its accessories and inmates: - grave, hell, pit.
Total KJV occurrences: 65
One Savior Jesus Christ
As you have just read, it was God's plan from before the world began that Jesus would come to earth and be crucified as a holy and final offering for sin. Because of God's deep love for each one of us, He provided the way of salvation – the only way that we are able to enter a relationship with Him
Thank you for stopping by and joining me in my cyber living room to study the Bible
Daddy William
All proceeds from this account will be used to benefit the people of the Philippines and Eastern Asian Countries