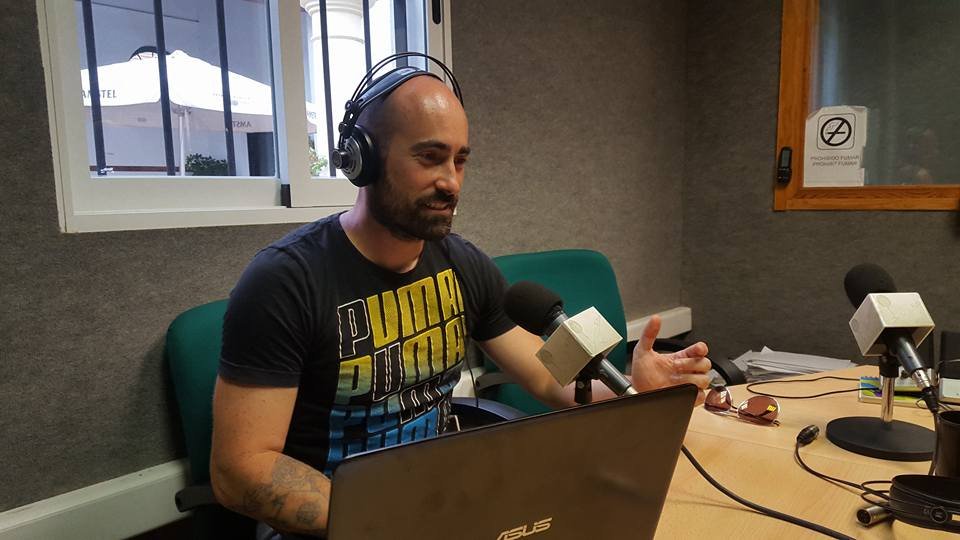 This past Tuesday, October 17th, 2017 I was collaborating in the cultural local radio program Andando y Viendo of Bétera, in the 107.9 FM.
We began by talking a little about my career and literary concerns, going through to read two of my writings submitted to contests (The Last Call and Thanksgiving Day) and ending by talking in depth about the possibilities of Steemit.
It is very curious to be speaking, in strict direct and without having prepared anything, about new technologies and alternative economies with nothing less than a bank manager as speaker.
But Mr. Javier Franco Invernón, mentioned above and after more than 4 years of experience, demonstrates his great professionalism once again in the exercise of his role as presenter of the program and, regardless of his personal opinion on it, prioritizes the impartial dissemination of culture in any scope, including and respecting that of the cryptocurrencies.
As on previous occasions on the radio, it was a pleasure for me to be surrounded by professionals and to realize together a culturally enriching space.
Professionals like another great announcer, called Raquel Oliver, that although it is going to be a time without collaborating in the program by personal reasons, yes she was there yesterday transmitting to us all her inexhaustible positive energy.
Many strengths for the challenges that are presented now, Rachel.
I also do not forget the fundamental piece so that everything flowed great and that is the director of the station, which is both a sound technician and responsible for broadcasts; a multitasking phenomenon named David Cañadas which has been in the trade for more than 20 years.
Without further delay I leave you with the link to the podcast so you can judge by yourselves:
https://www.ivoox.com/andando-viendo-17-10-17-audios-mp3_rf_21526417_1.html
Source: http://www.radiobetera.org/