We are a group of Venezuelans, who unite diverse talents to give Steem users a better experience. We contribute ideas, so that the growth of the community is organic. Votovzla makes connections with different projects and users of the different countries that make life in blockchain steem.
Mission:
Offer a better experience to Venezuelan users in blockchain steem, rewarding them for their talent and doing what they like best.
View:
Create a system of human transformation through the use of the blockchain steem and achieve to be a leading community worldwide.
To learn more about @Votovzla you can consult.
Now, the most important thing of this publication is the way in which we can help in the contest to @Votovzla, where we must do the following:
1. We can enter directly in the link: https://dpoll.xyz/detail/@theycallmedan/which-steem-project-should-i-delegate-10k-steempower-to-for-1- year /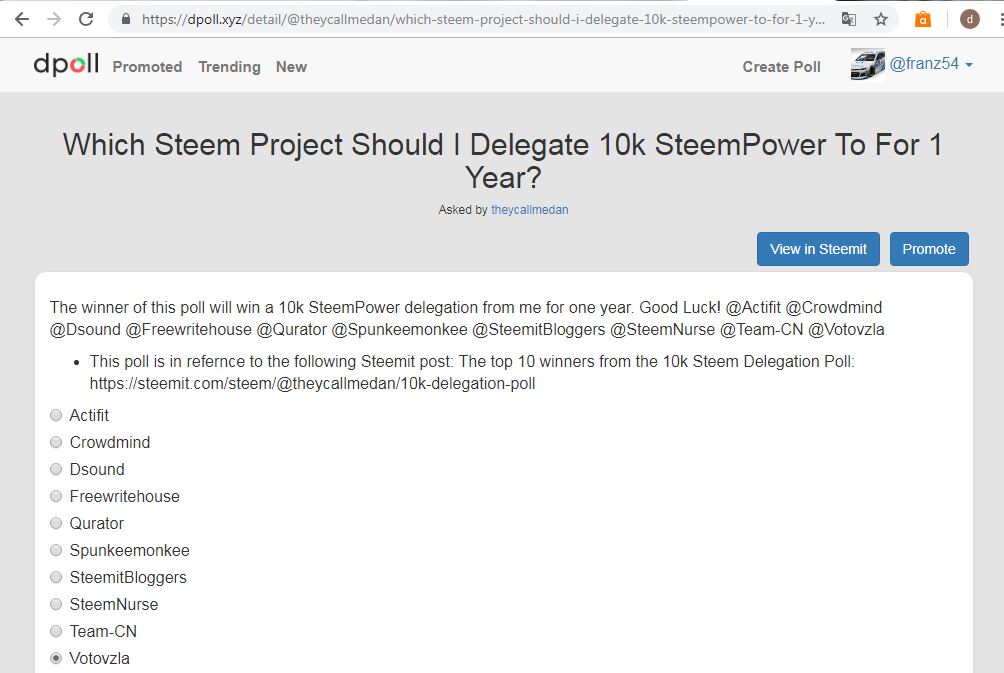 2. Log in with Steemconnect, in order to have access with our Steemit user.
Clic "Click" must be done at the bottom of the page, where the contest voting is taking place.
3. After what has been done previously, being already on the Steemconnect page, we proceed to enter our Steemit user and our master password.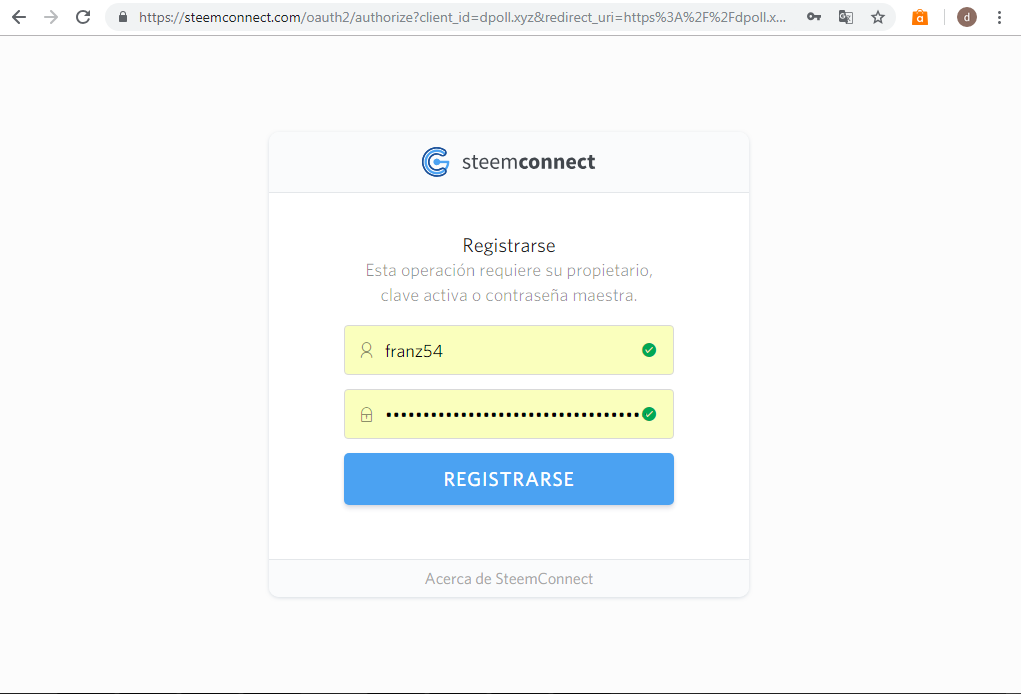 4. Then, we chose the Votovzla option and we click on Vote.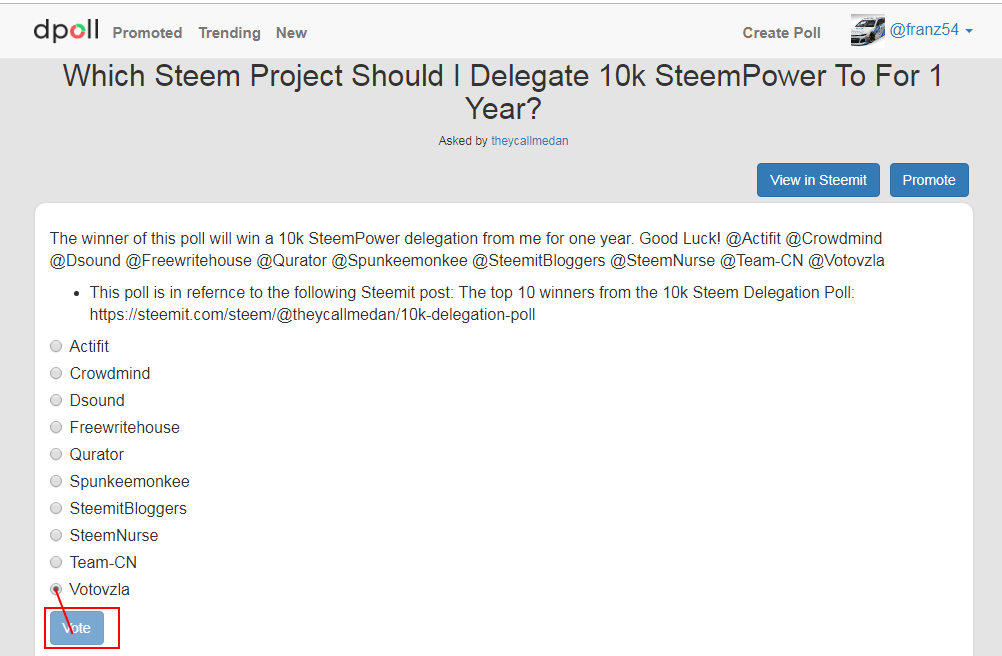 5. And voila, finally we received a notice that we have successfully voted for our selection.
Here I leave my capture of the message I received after making my vote.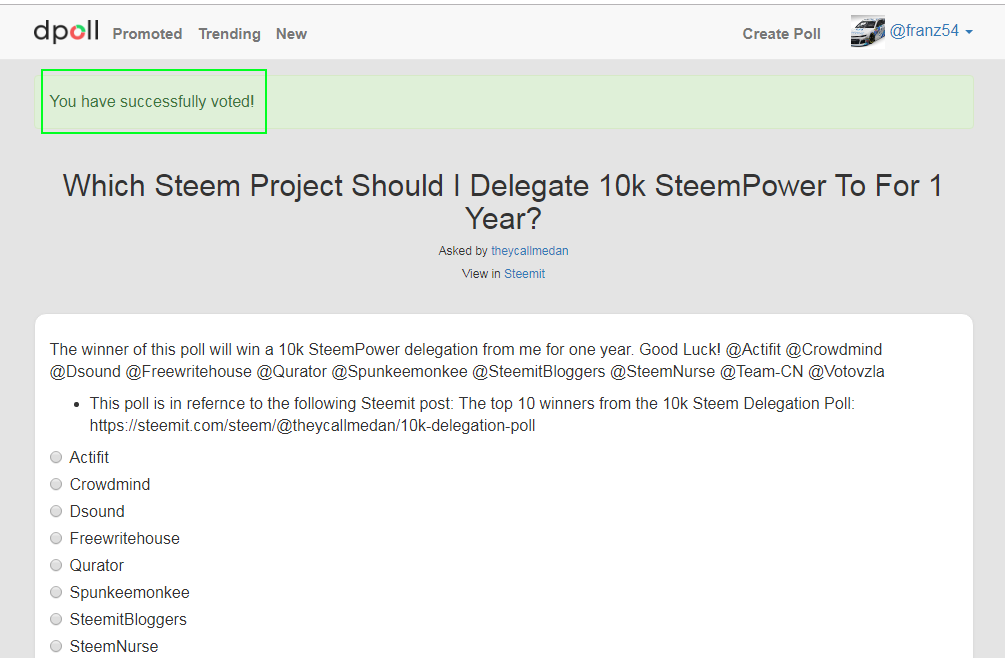 to win the 5 weku $ you must leave a comment with the Capture of your vote.
Note: the vote must be after the publication is created, and the vote closes at 11 o'clock in the evening, more or less in 2 hours.
You must have an account in Steemit

UNTIL A NEXT OPPORTUNITY!
Without saying more, your friendly server says goodbye.
Best regards!