Over the weekend Mr Golden D surprised me with a special gift delivered from eBay. He had seen this pressure canner/cooker on my watch list and decided it was time I had one.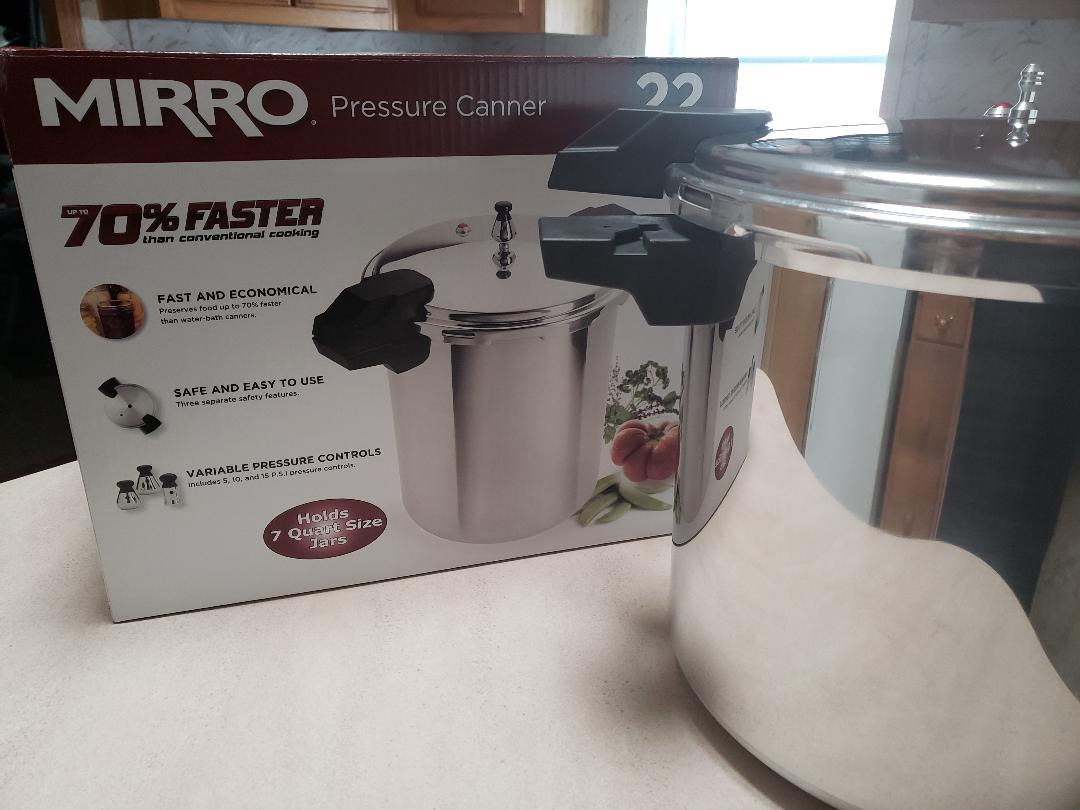 It felt like Christmas morning to me as I ripped open the box, checked all the pieces and started reading the instruction manual.
And this morning as I sit here writing this post, commenting on the platforms and doing the weekly bill pay and budget, I am listening to the steam as it escapes from this wonderful gift.
Many years ago I had a small pressure cooker, not a canner, and I would make corned beef brisket in it but I never canned any food. At the time I was working three jobs, raising three teenagers as a divorced mom and canning or preserving just wasn't in the cards for me. But I have always wanted to have a large pressure canner and cooker now that I have a passion for gardening, preserving my harvest and having some underlying reservations about the world's economy and unrest that's been hovering around the US politics. One never knows when things can or will change... and it's best to be prepared for survival and self-dependence.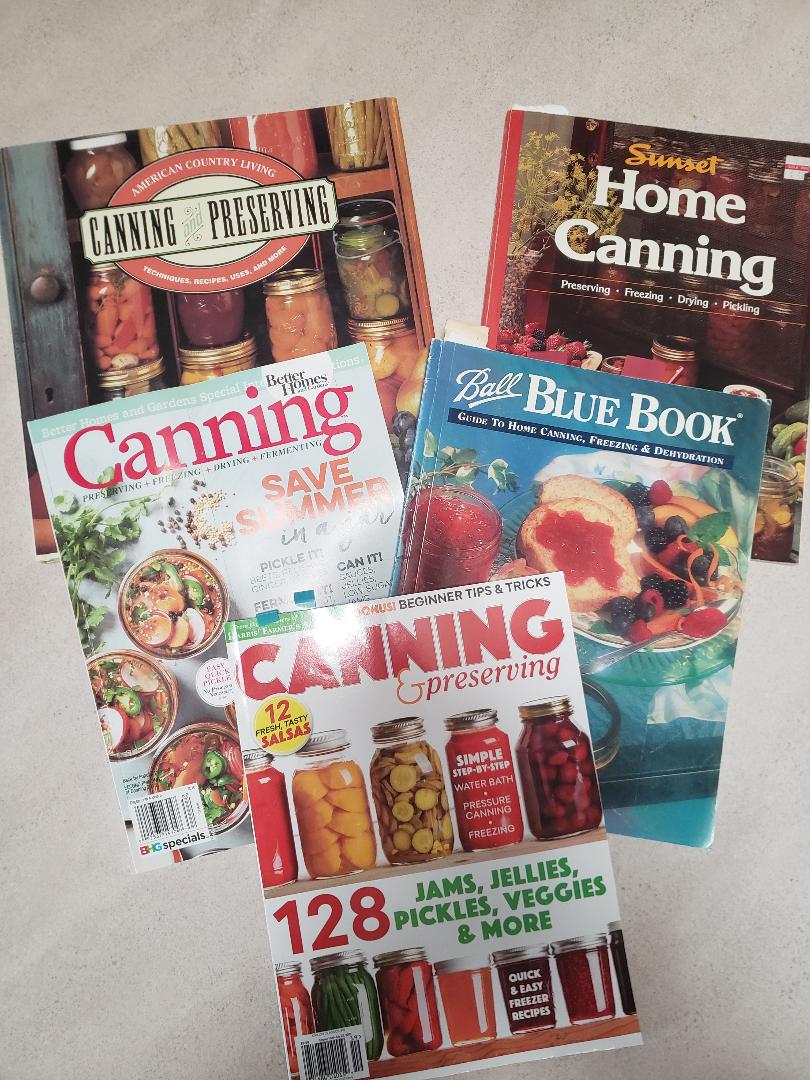 For the last few days I have been scouring these canning books, researching the USDA food guidelines and watching endless hours of YouTube videos for recipes, safety concerns and how to use this pressure canner/cooker.
AND today was the day to start canning!
So as an early morning rain started gently hitting the windows and skylight in the homestead kitchen, I got to work.
After making the dog her weekly rations of homemade cookie treats, I started the process of making some canned baked beans.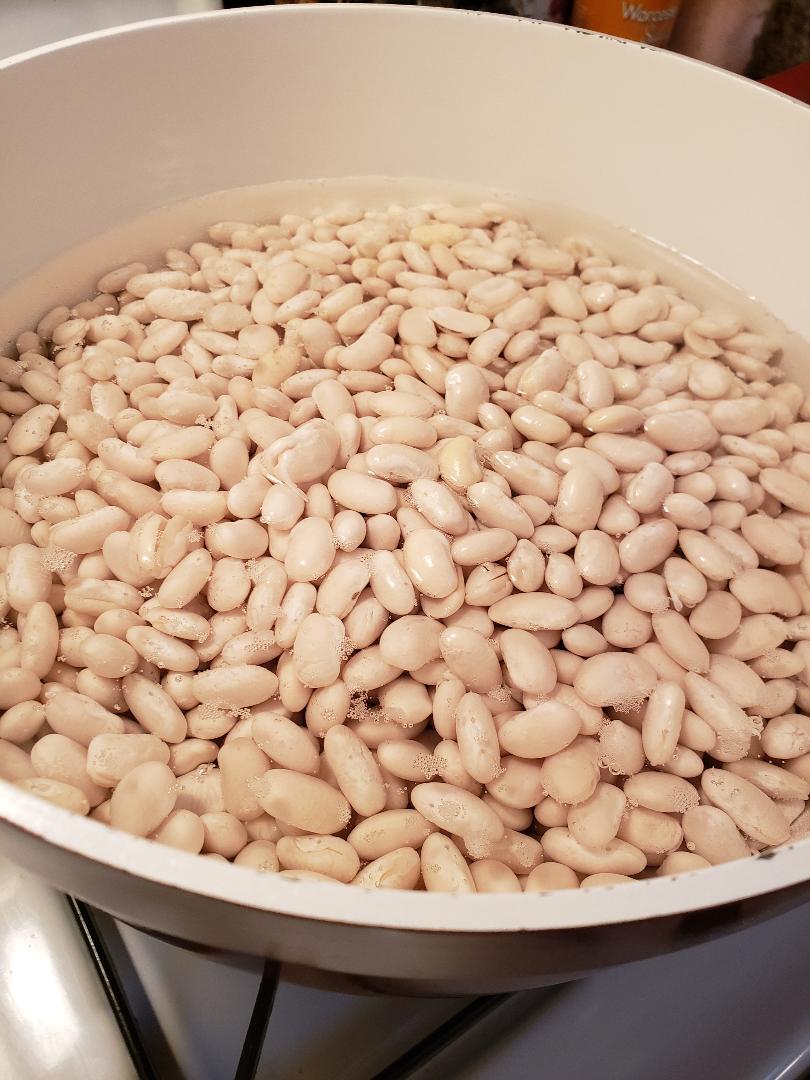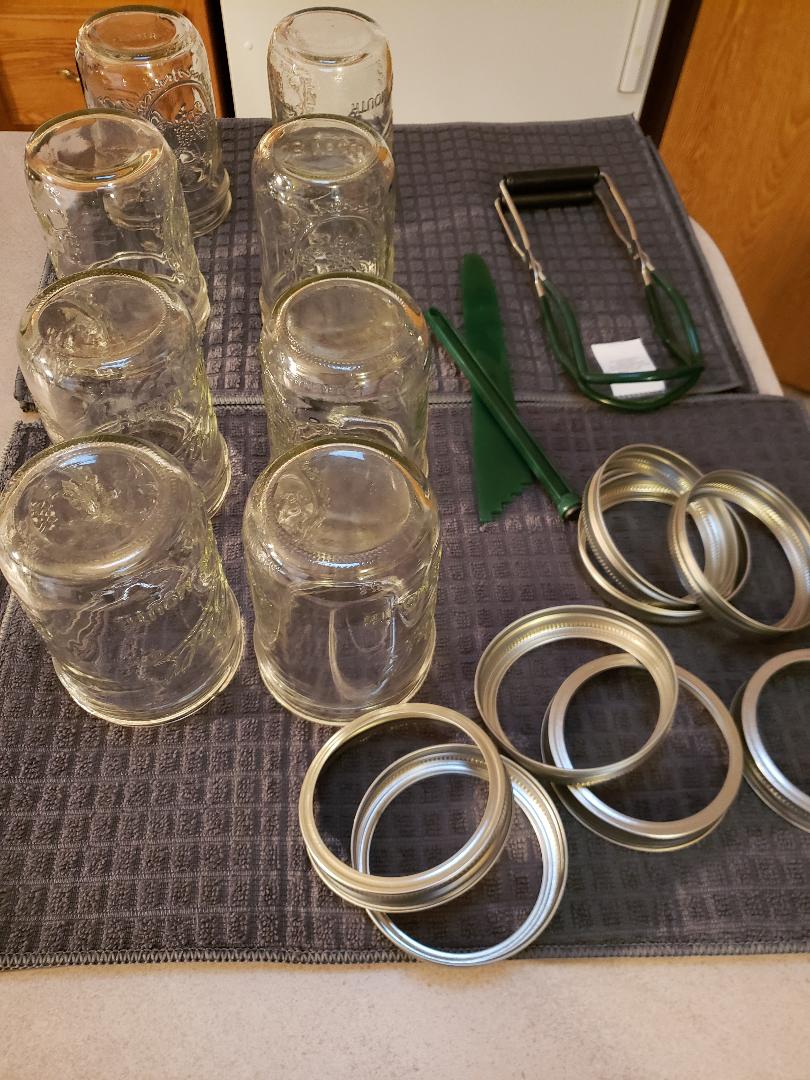 (On the left) The pot full of great northern beans that had soaked over night and (on the right) all my cleaned and sterilized jars, seals rings and utensils waiting to be used.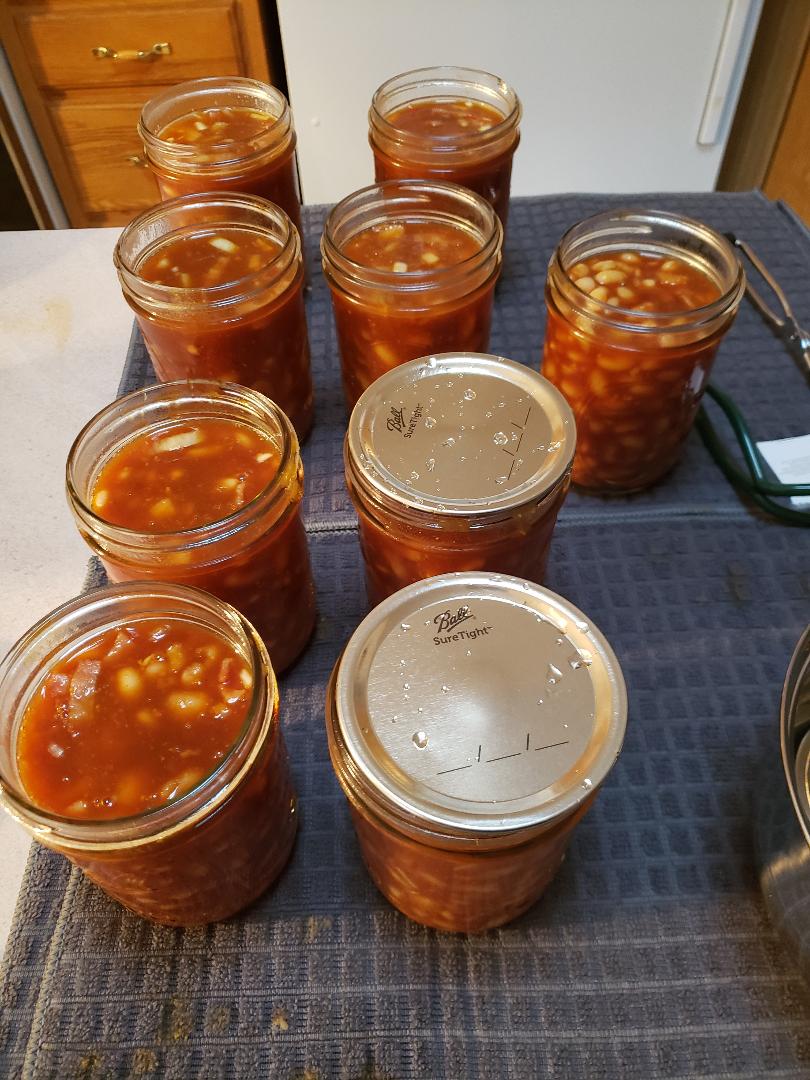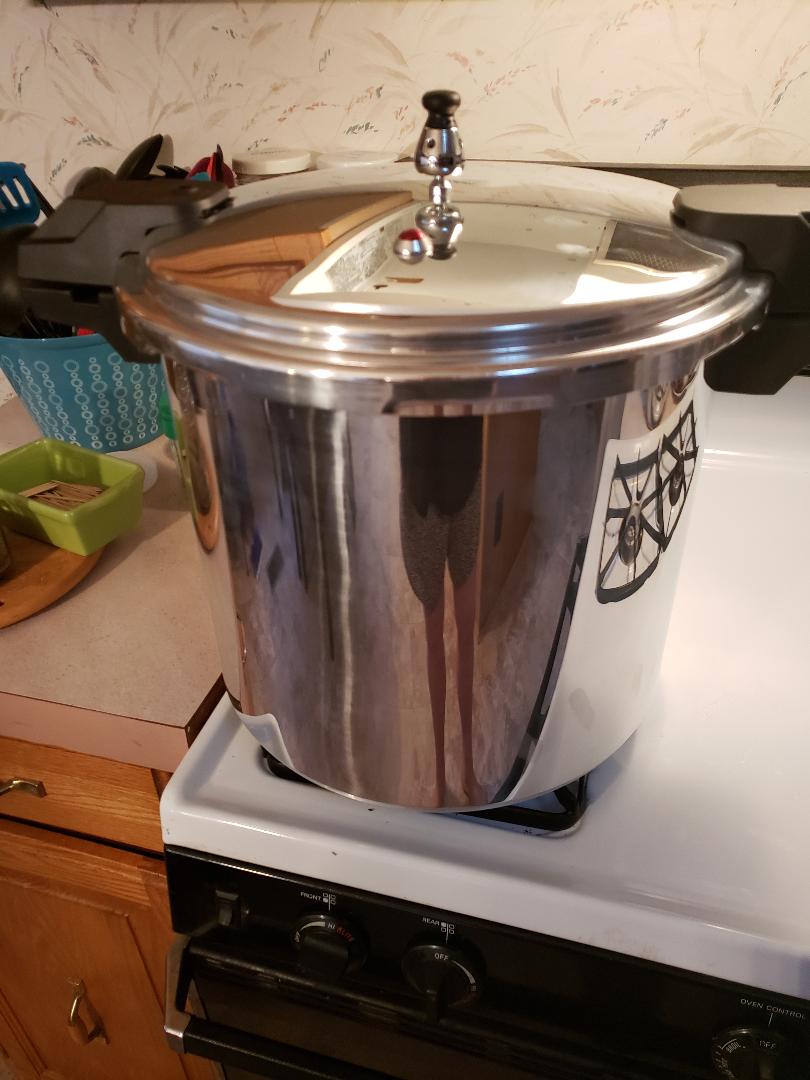 (On the left) The pint size jars filled with the baked beans and (on the right) all those jars inside being pressure canned.
Canned Baked Bean Recipe
4-cups beans (I used great northern as those are what I had on hand but you can also use whatever you want)
3/4-1-pound of uncooked bacon chopped into small pieces
4-teaspoons of salt
8-teaspoons mustard- any variety you prefer
8-tablespoons molasses
1 1/2-cups of ketchp
8-tablespoons brown sugar
1-2 cups chopped onion- depending on how much you like onion
Take soaked beans and bring to boil for 45-minutes. KEEP the water with the beans.
Mix ingredients (NOT the pre-soaked beans) together in a pot. Then add the beans and water to the mixture. Mix well and fill prepared jars. Fill leaving one-inch head space. Wipe the jars down with a cloth and vinegar, then out on the seal and tighten the rings with your fingers. DO NOT over tighten
Put the filled jars and required amount of water inside the pressure canner according to manufacturers' instructions.
Pressure can time AND PSI requirements:
PINT is 75 minutes
QUART is 90 minutes
PSI #10

ALL images are my own and may have been published previously on steemit.