In this post you will learn to find google images labeled for reuse and avoid plagiarism.
What does labeled for reuse mean?
There are two ways to explain what labeled for reuse means.
The official explanation that most websites use: Labeled for reuse means that individuals can take a photo and reuse it commercially, or non-commercially, as it is.

A simpler explanation: As an individual, you are able to use these photos in any way that you'd like whether they be for commercial purposes such as your own website, or noncommercial purposes such as a school project. In other words, if an image is labeled for reuse it means that you can use it however you want, wherever you want, without modifying anything and that's okay.
Read more: http://www.onehourprofessor.com/what-does-labeled-for-reuse-mean/#ixzz5V9flls79
STEP 1
Using google search enter the image you are searching for.
In the screenshot below you can see I searched for paradise.
and then I clicked on images to get photos related to paradise.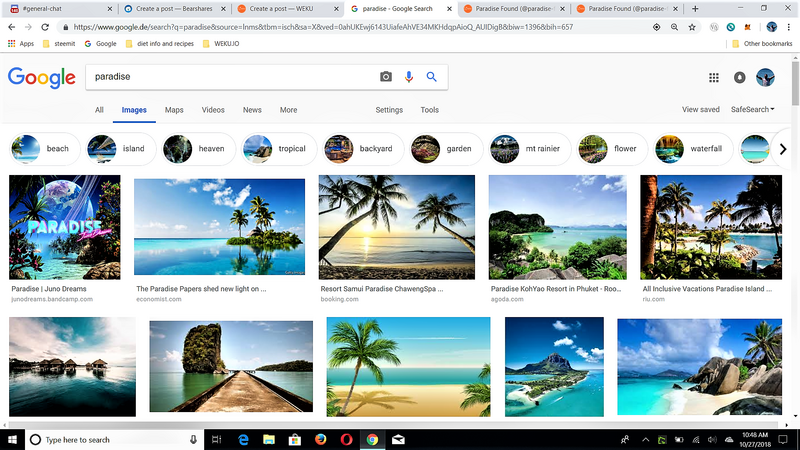 ---
STEP 2
Once you have the images displayed, click on tools.
You will see another tool bar opens and you select usage rights.
You then select labeled for reuse.
In the screenshot below you can see I selected labeled for reuse.
By selecting labeled for reuse all the images displayed are now available for you to use.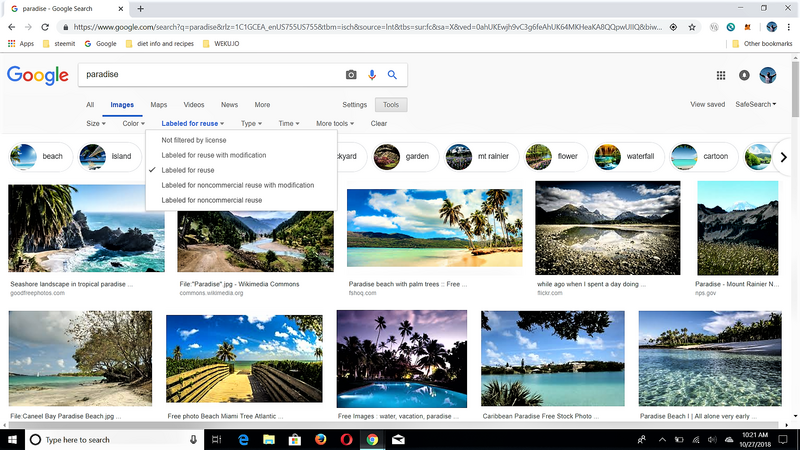 ---
STEP 3
So now you choose an image. I will select this paradise image below by clicking on it.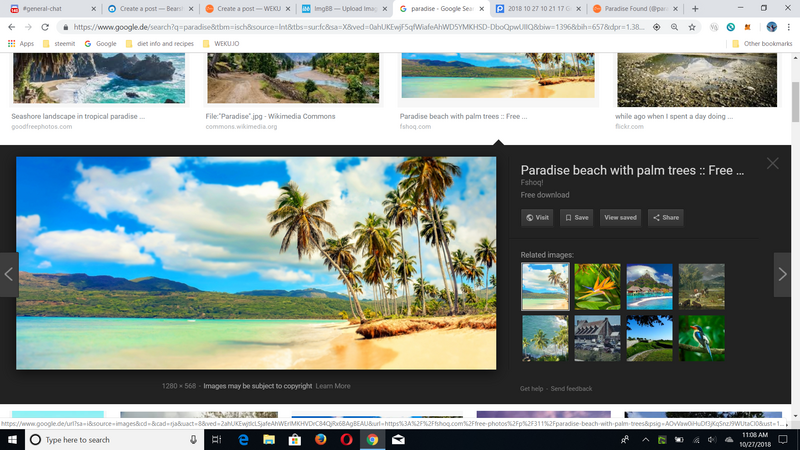 ---
STEP 4
Now it gets even better!!
By right clicking the image and selecting
copy image address
You can grab the address and paste it directly into your blog.
No need for a image hosting site.
If you want to reuse it again I suggest selecting save image as, and you can save it to a folder for later use.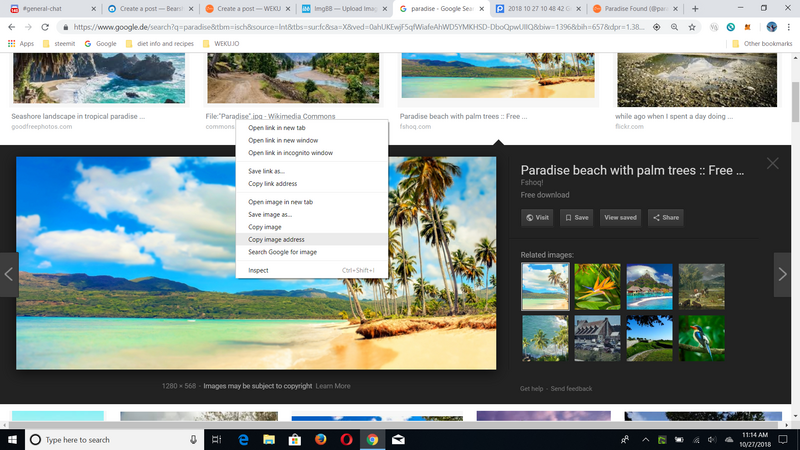 ---
I hope this short tutorial on "finding images labeled for reuse" is helpful. Please comment below with questions or let me know if this was helpful to you.
---
Image hosting sites I use when using my own photos.
Thanks for visiting, have a awesome day!!
This blog is also posted on Bearshares and Steemit under my name Bearshares / Steemit
---
You are invited to join!!
TWO INCREDIBLE COMMUNITIES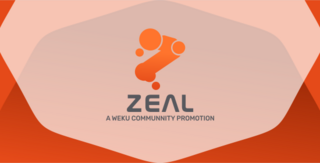 to join #ZEAL discord click here
---