I hope all you wekuvians had a good time creating the WEKU Promotion Posters. In fact, @paradise-found did not want to miss out on this fun and he created one himself.
---
✨ WEKU PROMO POSTER CONTEST ✨
Thank you
Thank you to everyone who participated in the WEKU Promo Poster contest!!
Thank you also to all those who visited my blog with encouraging words.
✨ Announcing the winners ✨
2nd Place - @thesan (25 weku)
3rd place - @cetb2008 (10 weku)
Honorable Mention Awards(3)
New contest coming soon!!
@paradise-found will begin a new contest soon.
Check back and enter to win weku!!
---
Having a WEKU contest promotes...
community involvement
giving back
having fun
relationship building
positive vibes
Because of all these reasons, @paradise-found will be running many contests that he hopes you will enjoy!!
---
Thanks for visiting, have a awesome day!!
---
You are invited to join!!
TWO INCREDIBLE COMMUNITIES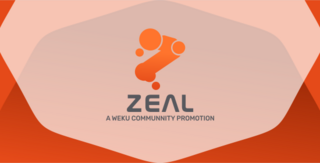 to join #ZEAL discord click here
---