Gracias al soporte brindado por el grupo Weku Team Moderators, Phototalent, ha recibido una generosa delegación, que servirá para apoyar a la gran cantidad de autores que a lo largo de estos meses han demostrado su potencial aportando contenido valioso para todos los que amamos el arte y la fotografía.
Reglas para participar:
Solo publicar contenido original (Fotografías, Arte o cualquier otro trabajo realizado). En el caso de corroborarse plagio, serán reportados.
Utilizar la etiqueta PhotoTalent. (No Mandatorio)
Seguir las normas anteriores, garantiza poder ser elegible para recibir un voto por parte de este proyecto.
[EN]Thanks to the support provided by the group Weku Team Moderators, Phototalent has received a generous delegation, which will serve to support the large number of authors who throughout these months have demonstrated their potential by providing valuable content for all of us who love art and photography.
[EN]Rules to participate:
Only publish original content (Photographs, Art or any other work done). In the case of corroborated plagiarism, they will be reported.
Use the tag PhotoTalent. (Not Mandatory)
Following the previous rules guarantees to be eligible to receive a vote for this project.
Artículos destacados del día - Featured articles of the day:
Vote received 40%
DO YOU ENJOY PHOTOGRAPHY?
PLEASE JOIN US ON OUR DISCORD SERVER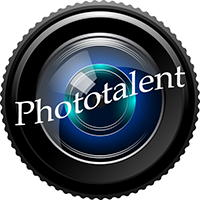 Here you can share your lovely photos and interact with a like-minded community / Aquí puedes compartir tus fotos encantadoras e interactuar con una comunidad de ideas afines.
In Collaboration with