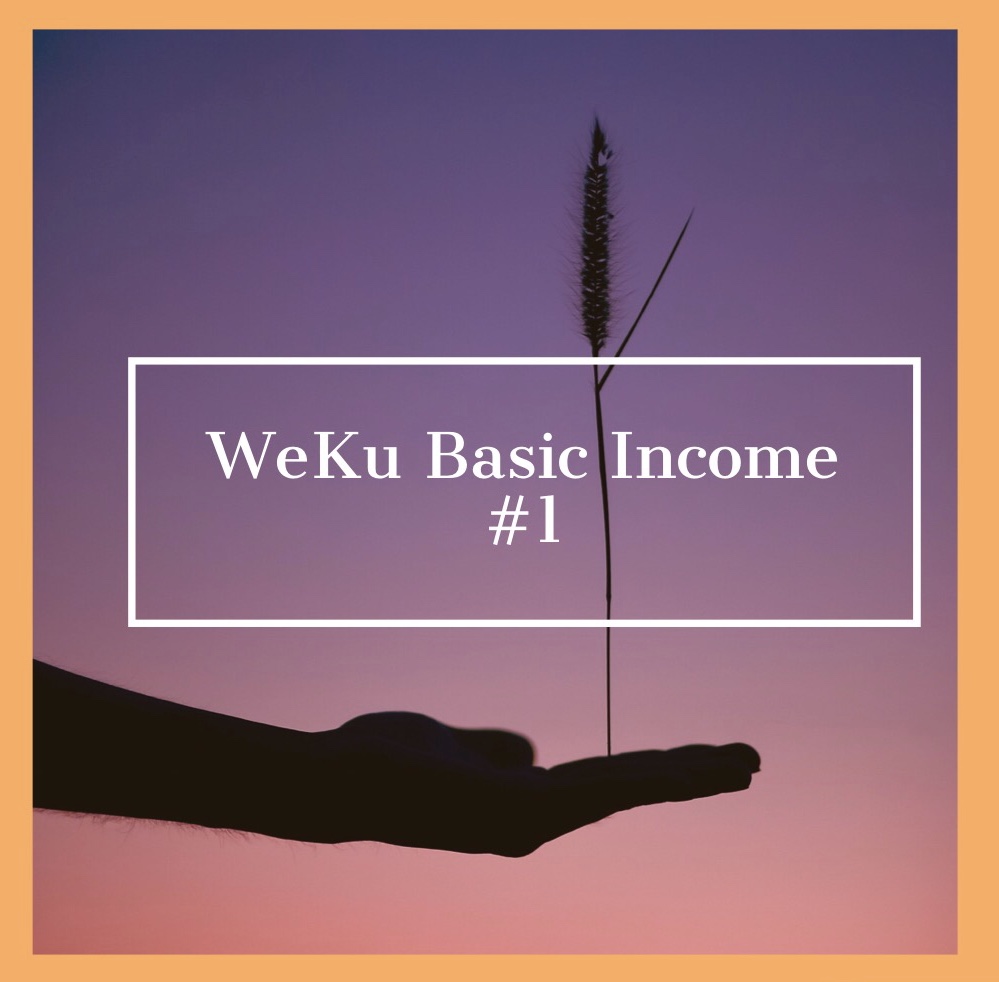 Dear Community,
Few days ago we made an announcement at the WeKu-Official discord about the "WeKu Basic Income Project"
We would like to support WeKu users to have a basic income from blogging and being your consistently support.
In cooperation with WeKu-team and WeKu witness team, we are happy to announce the first episode of this project, supports by account @witness-support
This project means to support every whitelisted users in the long term, maximum 1 post per day.

Conditions:
Our project support everyone who is able to verify their account. We want to make sure that nobody will take the advantage from this project by using many accounts for the benefit and this is why we need you to provide us this information:
Your WeKu account link
Your Steem account link or another blockchain social account link
You Facebook or Instagram or Twitter account link
Only none-white listed users can take part in this program. If you are already whitelisted, please don't submit your application again.
We do not support plagiarism and we will check every applicant, if you plagiarise, we will dispute you from the list without warning.
If you are interested to be part of this project, please apply here:
The whitelisted users will be announced in 4 days