I have played around with many innovation ideas growing up. Some aren't entirely fresh but not all innovation ideas have to be entirely fresh. 
Among my first innovation idea as a young boy was one related to sports; 'sports fashion' and till date i tell you, this invention hasn't been discovered. What is more, this idea can be integrated almost seamlessly into any sports. 
I felt there was need for legal advice at the time and i would seek the services of a lawyer, starting with a 'friendly discussion' as i didn't have funds and i would want to pull information of them without revealing much and without getting to the stage of payment and that wasn't so successful. Overall, i lived in locations where information was scarce and i ultimately didn't know what moves to take when it comes to building anything. The internet then and even till date (in those locations), didn't/don't have much information about anything (dream-building).
I did look for patents websites too. I was very novice but these are some of the things i tried. A patent had a cost and required a mostly a physical product and for one i didn't know if it was sufficient protection or if it was any protection.
And yes, i tried to get investors too but then again, i lived in locations where i was afraid of losing my idea altogether, so this wasn't successful either. I wasn't so opened to revealing what my idea was as i felt it was just an idea without a patent. Not like a patent would necessarily protect my idea but those were my fears as a boy.
I am hopeful that one day in the near future, i am able to bring this redundant boy-dreams up again and bring them to life, even just for the fulfillment from it. 'Sports Fashion' aside, i had some other sport-related ideas that i had tried to patent here on the #steem blockchain (in my newbie-to-steem fantasies) and of these ideas had to do with my first love (sports) football and the other had to do with basketball and some fashion (SWAG).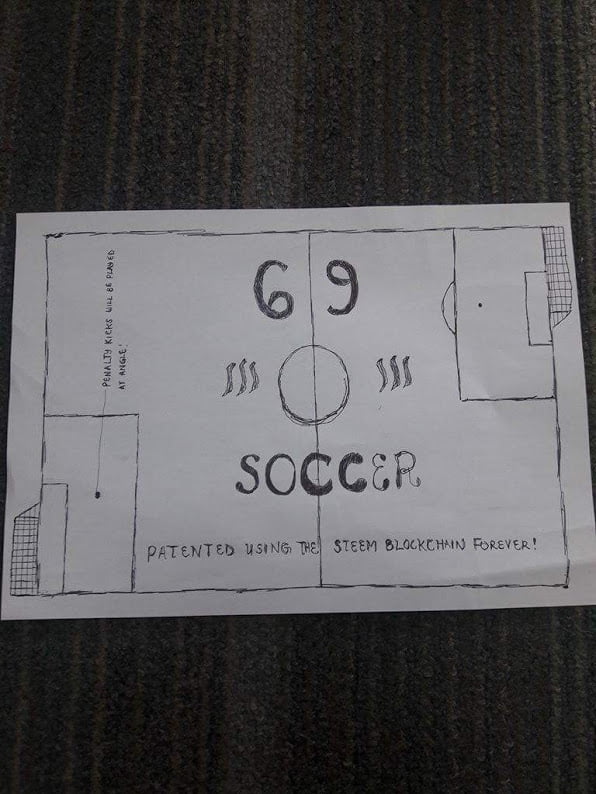 Hahaha, I still won't say much about these playful ideas as I will let you say much instead....
Your boy Terry