Hello friends, I hope you are all doing great this lovely evening( It is evening over here in Nigeria), and it is almost the end of another weekend, a lot of people have to wake up very early tomorrow morning and continue the weekly routine of going to work very early and returning late at night.
Weekends are usually exciting for a lot of people because that is the only time they get to spend with family members and rest as well.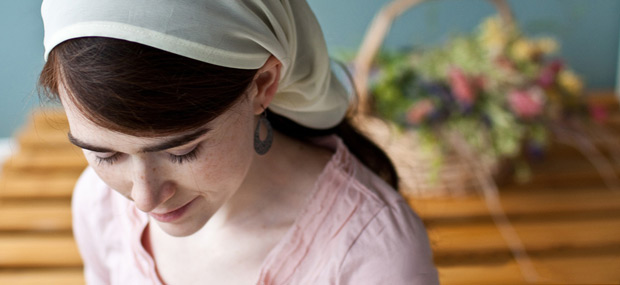 Image Source
Anyways, that is not the story I have for you today, I want to discuss a very controversial topic with you, to an extent, it has something to do with religion.
This issue has to do with the covering of the head for ladies before prayers.
This issue has remained a matter of constant argument between religious bodies, at some point I thought it was only the Christians who argue this way, until I realized that even some Muslims will say there is nothing wrong with leaving your hair open.
As a young girl, I grew up in a type of environment where the covering of your hair to pray is more than necessary, as a matter of fact, it was a taboo to pray without covering your hair as a lady.
Moving away from such environment, I found myself amidst people who did not take life too hard.
These set of individuals believe they can pray anywhere and at any time either with a covered hair or an uncovered hair.
What is your opinion about this controversial issue friends, do you think there is no big deal with leaving your hair opened as a lady while praying or otherwise.
I will definitely love to hear your opinion about the issue, stay lovely friends. I am @tobi.