Hello weku community!
In Zeal we strive to reward good content on a daily basis, this is a summary of the best posts of the day, as well as a list of all the authors curated by our team on the 8th of November 2018.
---
Post 1
"This is the story of this Babbler and how it hunted this Spider prey. I show the story in 4 photos. The entire sequence lasted about 10 minutes.
The Babbler spotted this Spider inside a curled up fig tree leaf on a large branch. It went to the right...then to the left and repeated this process a few times, but was unable to reach the spider.
What it did next was something I did not expect. It broke the leaf from the branch to be able to hold the leaf better on the ground and get to the spider." read more here
---
Post 2
"I wrote 'Waiting on a Raincloud one bright spring morning back in March/April, whilst eating breakfast!
As I looked out onto the garden, I saw birds feeding, bees flying and plants growing!
Here in England six weeks prior to this, it was a bitter -5c and bitterly cold.
This song is to remind us all of how beautiful nature and our planet really is." read more here
---
Post 3
"Annette Haas de Flynn llega a la cita con puntualidad británica, me extiende su mano con cordialidad germana y pronuncia su salutación con palabras castellanas. El lugar del encuentro lo eligió ella: un bar frente a la estación de tren de Constitución, sobre la avenida Brasil, en el que se respira el aroma de lo añejo, tan propio del sur porteño; una parca melodía de tango suena de fondo. Nos sentamos a la mesa y pedimos café." read more here
---
Post 4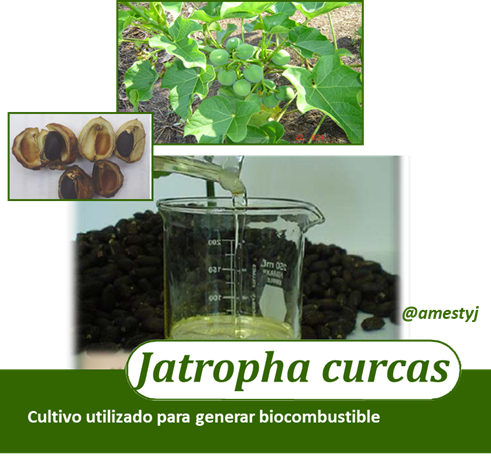 "Saludos estimados lectores, en el presente artículo se describe una especie vegetal productora de aceite no comestible con la cual se han realizado distintos ensayos en la Estación de Pastos y Forrajes Indio Hatuey para la producción de biocombustible, siendo esta planta de crecimiento silvestre en algunos países y la cual se puede utilizar para alternativas agroecológicas sin afectar la seguridad agroalimentaria y el ambiente." read more here
---
Post 5
"Hoy les vengo a hablar sobre un juego que está causando furor el cual se llama Steem Monsters. En varias oportunidades he realizado post en steemit sobre este juego pero nunca había hecho un post después de su lanzamiento. Sí, por si no lo sabían, ya pueden probar el juego. Debo confesar que son las 2:07 a.m.; la verdad es que la inspiración trabaja a horas extrañas." read more here
---
Post 6
"It is 2310 and man is coming back from the brink of extinction. They pushed the planet to its breaking point. In 2050 they reached the peak of their population. At the same time growing temperatures made it very hard to grow food. Storms raged more often on all coasts. Earthquakes grew stronger and more small wars broke out. To their only credit for that dark time the major powers did not turn to nuclear war. By 2100 populations had dropped to under 100 million. It continued to fall to under 4 million by 2150. The world needed a new way to grow food. Then the cornucopia cubes started to show up. Most people are not sure who created them." read more here
---
We have started the program "5 days without voting".
Each day we will try to curate 10 users who leave their profiles and comply with the rules pinned in our Discord channel "users-5-days-without-voting-by-zeal".
Today's "5 days without voting" Highlight is:
"Hello Weku, Amar and Zeal community friends! A very good day to all of you guys and i hope you're all doing fine today. As for me, i'm always good and positive in life. So, i'm sharing good vibes to you now with my artwork which is a recreation of a beautiful bird photography into digital artwork by means of digital cross stitching. I started this awesome kind of art just a couple of months ago, posted all my artwork on Steemit with my same account name @dwightjaden. There are a lot of images to make on my cross stitch app and i'll never get tired on making art and share it to you guys, because for me "sharing is blessing". My photo model is a Spectacled Owl with its wings up. I think i done cross stitching it in almost 3 hours, while i have my free time, i just sat down under the mahogany tree (it's the perfect place to work on my art)." read more here
---
The Zeal community is our most important asset. Here you can check all the users voted yesterday:
@justeli @ermavill @boy-uchiha @aronexxon @tolustx @deusx @sunbahri @tgkamat @the.creator @tussar11 @andzi76 @darrenclaxton @fotosdenada @gusellos @ptaku @revelim @future24 @wzp @alvinauh @matthewthony @marisaqr @sashas @juancar347 @Yessicafcp @violelys @francyrios75 @txatxy @Idafc @jakim7 @reyvaj @ralu @mesembs @redheadpei @jadnven @icybc @korede-arts @darkqueencat @animal-shelter @oscarps @amestyj @crisangel @hosgug @zhanavic69 @surika @amanardis @corderito @brenda33 @giovis @assus @angeltirado @zephalexia @corderozeleira @ovronil @aauthespian @stever82 @vickaboleyn @nicewoody69 @ykdesign @dwightjaden @kallis
---
We also support our team members competitions. Feel free to participate!
---
Do not forget to use the zealpro tag and leave your posts in the post-promotion channel on our Discord server for more chances of being voted.
Are you still not in Discord?
·····The effort generates rewards.·····
Thank you very much everyone for being part of the zeal community.