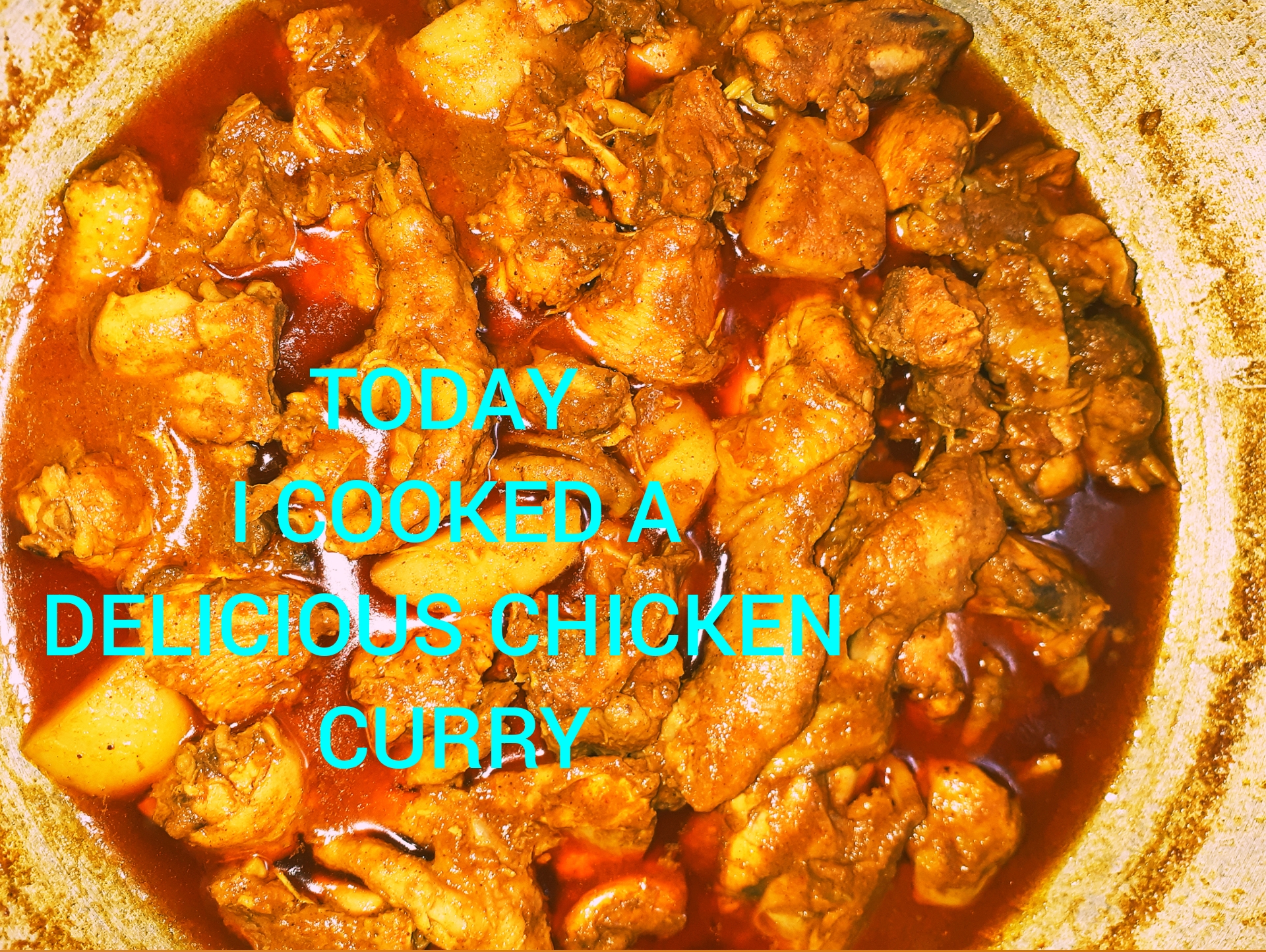 Today I cooked this delicious chicken
---
Now I am highlighting the part-to-part of the chicken that I have cooked from the beginning-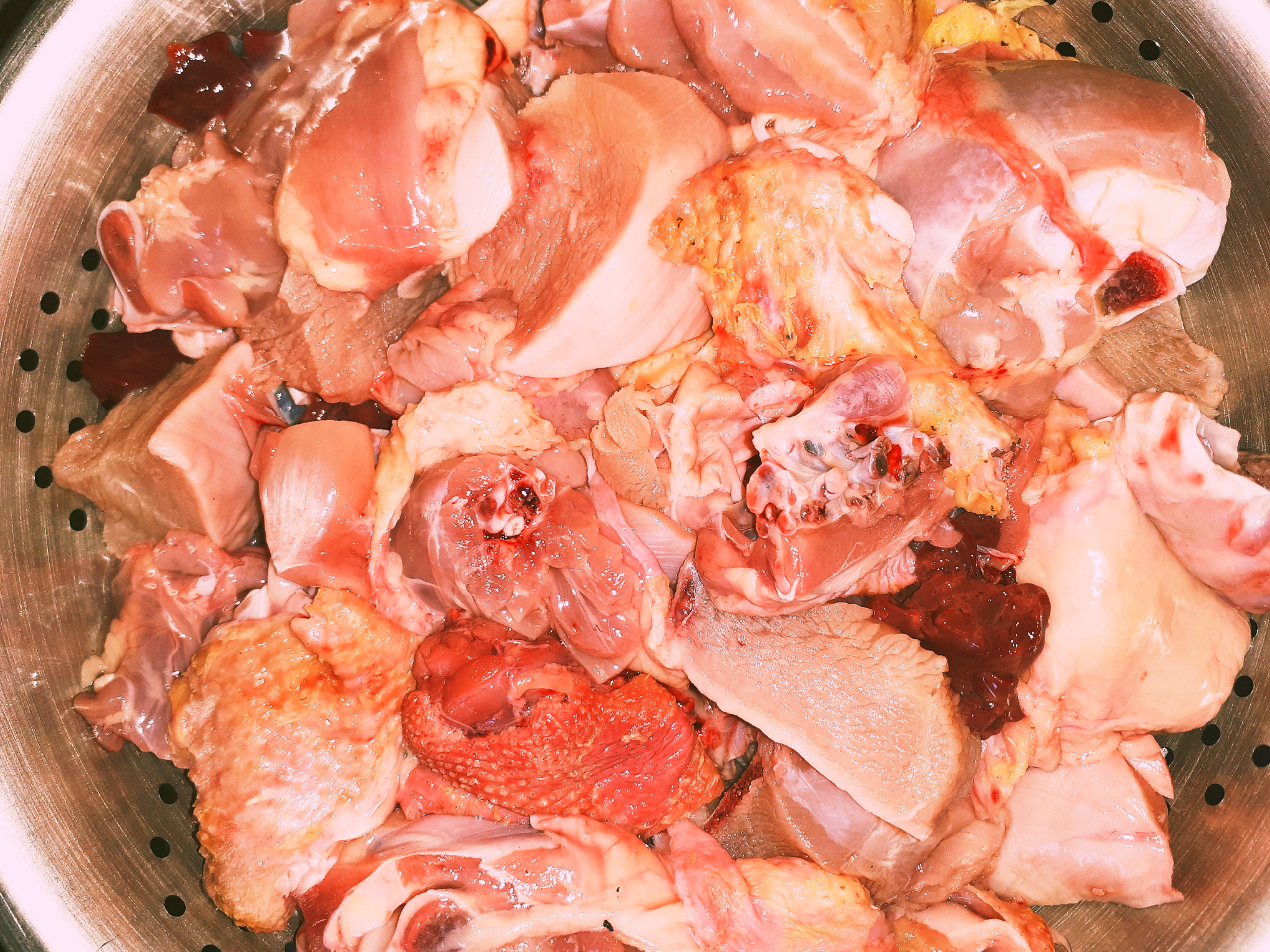 Today I first bought two chickens from the market. Then after bringing the two chickens home I first heat the water for a few minutes to remove the chicken fur. When the water is hot, I move the chickens in hot water for a while and when the hairs start to come up, I remove the hairs from the water. Then when the hairs are completely removed, I cut the chicken into two pieces and peech the meat. Then when it is cut, the meat is washed well with water and put in a container.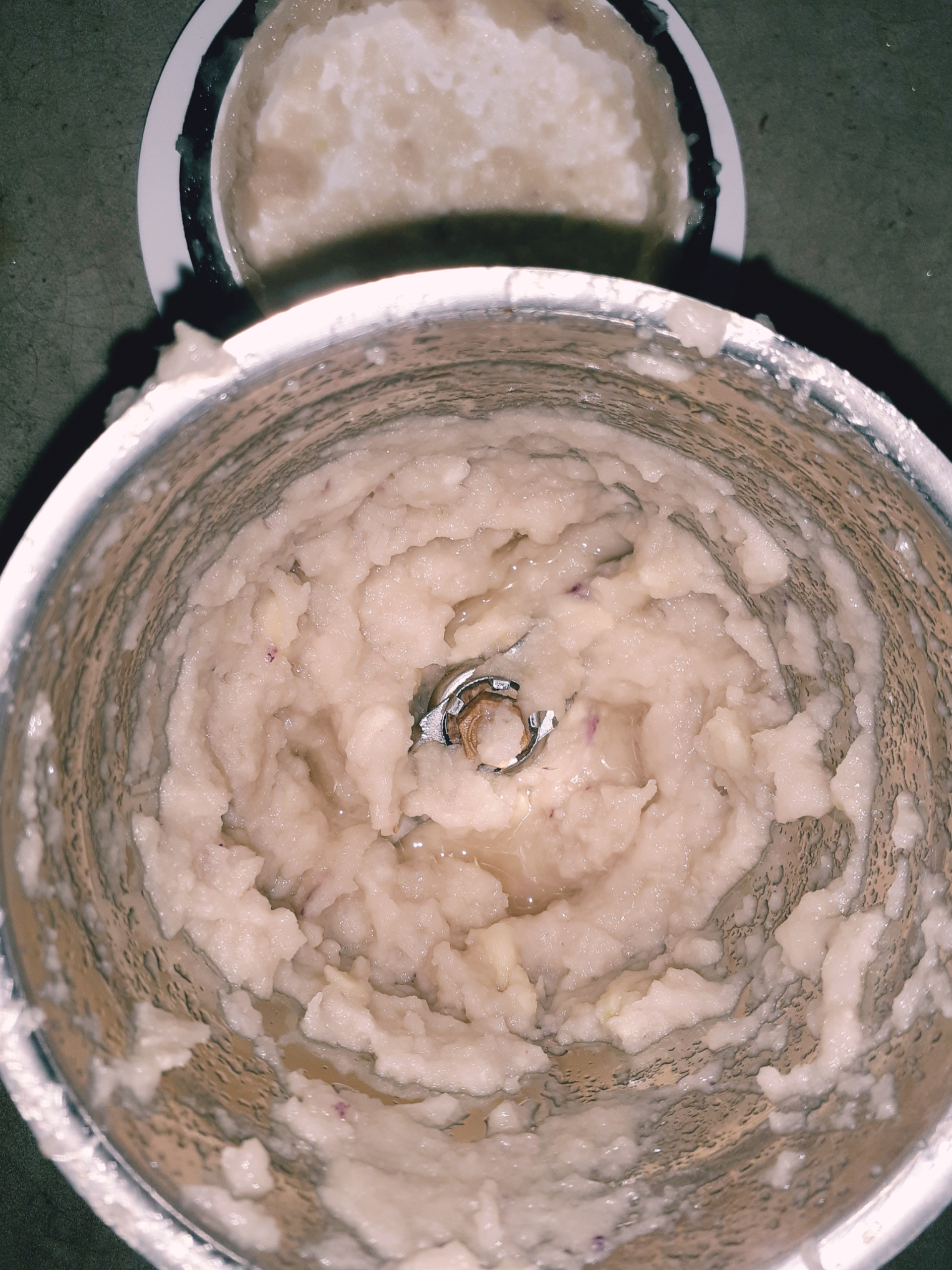 https://cdn.steemitimages.com/DQmWRjUtDWjJ5zbzA53qyVXDZxbRCGDeKpXwUWJWak7Xety/InShot_20201117_155503289.jpg
Then I peel off 2-4 medium sized potatoes and peel a few onions and garlic. Then I paste the peeled onion and garlic in a mixer. Then I paste cumin, pepper, cloves, cinnamon, ginger, dried chilli in the same way in a mixer.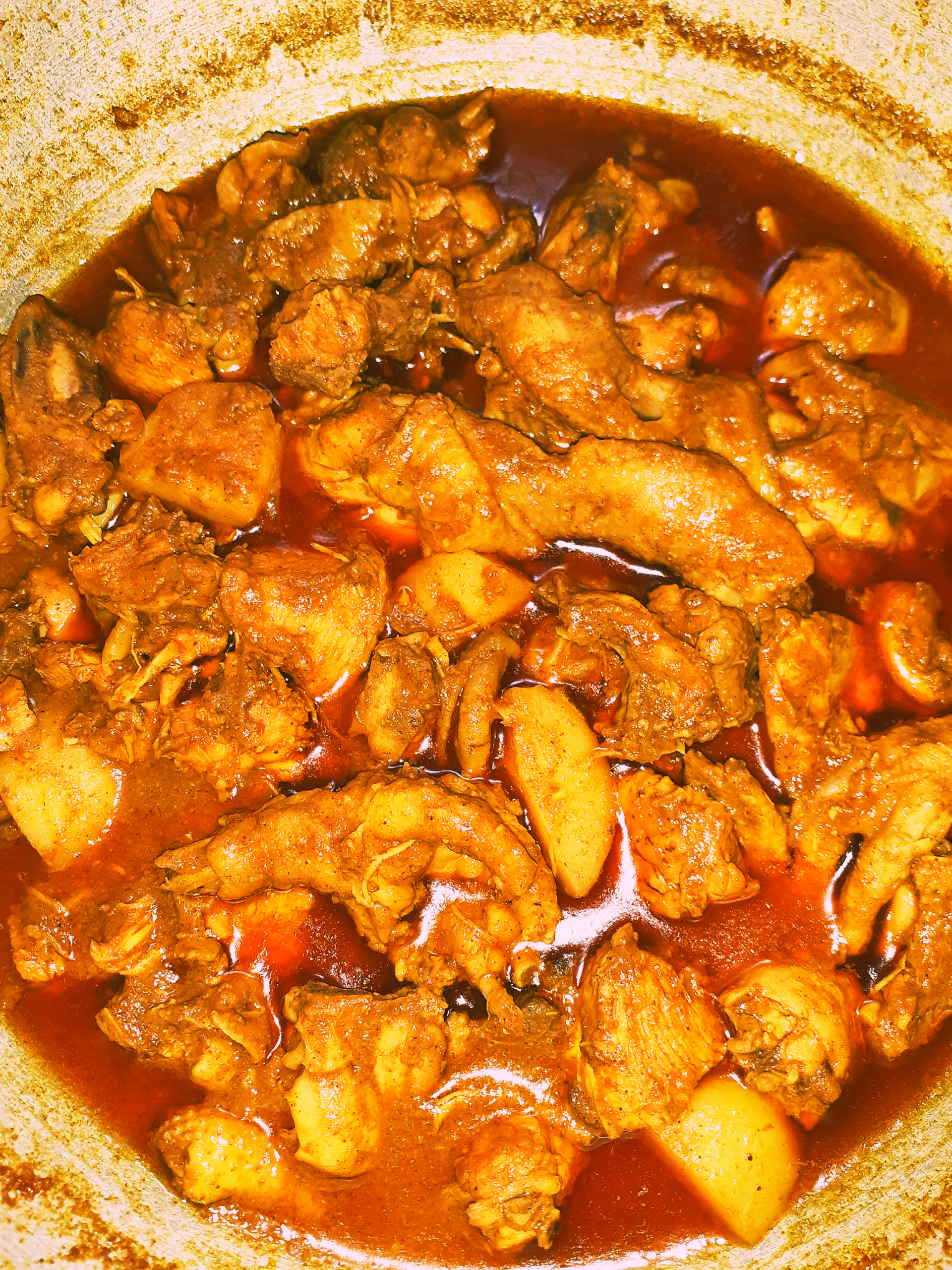 Then I put the cut meat in the pan and put all the spices pasted on the meat as well as salt, turmeric, oil. Then I spread the spices well on the meat. Then I put the meat in the oven for some time to get well tanned. Until the meat is well tanned, I occasionally turn the meat over in the pan so that the spices do not stick to the pan and burn. However, when the meat is well tanned, I put the fried potatoes in it and add enough water. Then I cover the pan with another pot so that the meat is cooked quickly. This way I put it in the oven for a few minutes and finally turn off the oven when the meat is fully cooked. After cooking the chicken comes a nice color and smell. Chicken cooked with potatoes is very tasty to eat.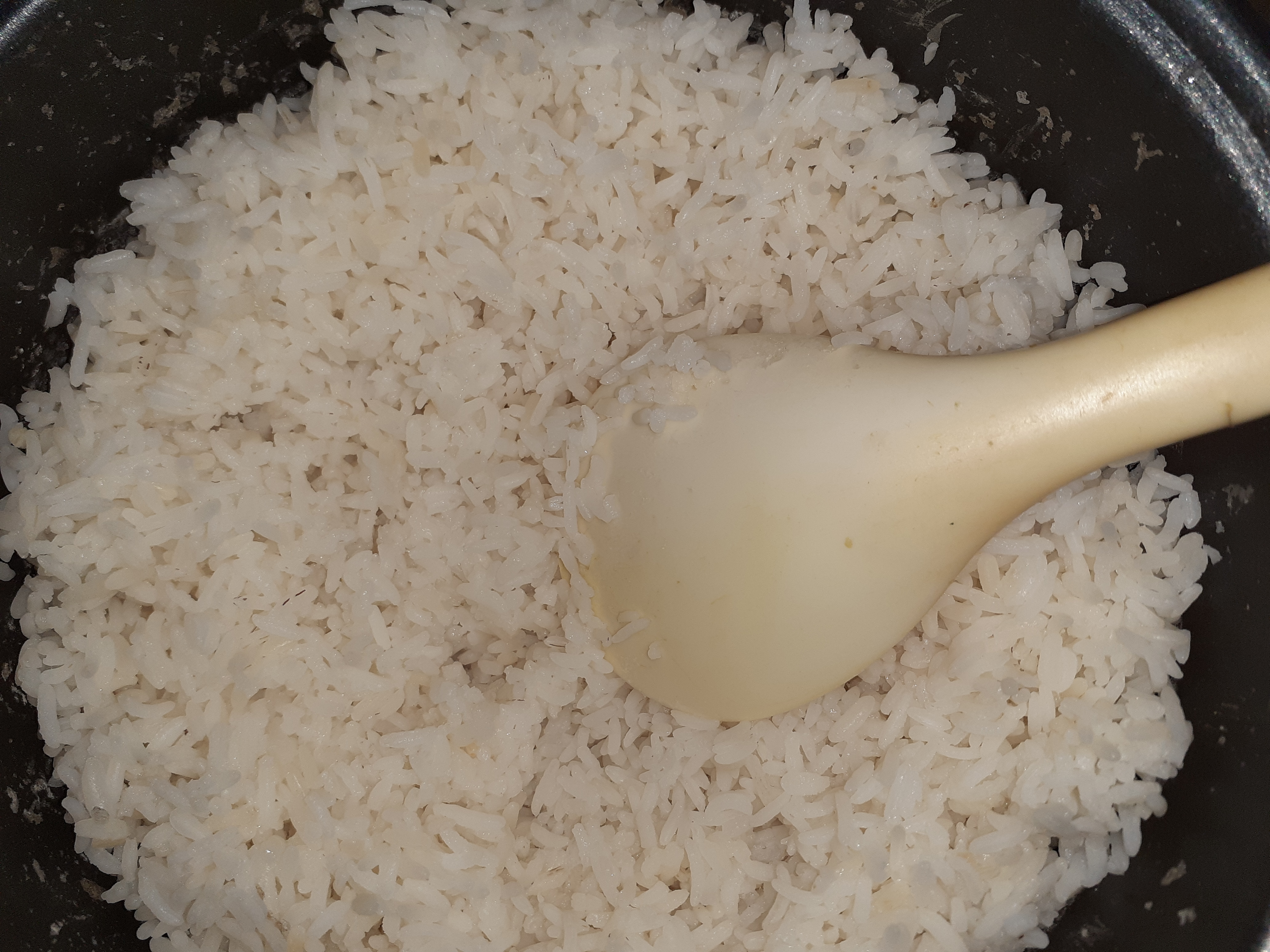 These are basmati rice. Basmati rice is very tasty and healthy to eat. Basmati rice has a very nice smell and Basmati rice is famous for this beautiful smell. Basmati rice is usually used when cooking biryani but I have used basmati rice with ordinary chicken curry here. Besides, I always use basmati rice with meat curry because I like to eat meat with basmati rice. Basmati rice also contains vitamins and a variety of minerals that are beneficial for the body.
Ingredients:
1. Two medium-sized chickens.
2. 2-4 medium sized potatoes.
3. Ginger, onion, garlic paste.
4. Cumin, pepper, cloves, cinnamon, dried chilli paste.
5. Salt.
6. Turmeric.
7. Mustard oil.
**THANKS**