Cover graphics by - @ykdesign
---
Welcome to the 152nd Daily Edition of the Daily QWeku. Below you will find some awesome members of @qurator that work hard to post some good quality content for all you awesome Wekuians to enjoy!
To find out how to become a member of @qurator see this introductory post here.
As for now, Qurator will support only members that are registered with us via Steemit. Once weku gets more established and we see more tools we will start accepting new members from here. For now, we want to keep it easy and show some support where we can.
We will manually upvote posts from our members. If you are a registered Qurator member all you have to do is to add a ##qurator## tag to your post.
Happy Wekuing and don't forget to use the tag to get your upvotes!
Your Quality Curator ~( @goldendawne )~ Presents:
---
Monomad- Parade And Pride
Swans parade is something very usual to see during early spring. They floating on water, up and down along canal, I have the feeling that they are patrolling, trying to protect their territory from the intruders. Observing them, you get the impression that they are showing off. Yes, this is a typical example of pride, and as we see animals has it
Beautiful and graceful! @biti shares two elegant swans as they drift by on this lake. The image just makes you appreciate animals and nature.
---
Mango, Lemon, Guava, Chikoo, Pomegranate, Amla Etc- I Planted In My Garden
I took a picture of the garden a few days ago. This is getting good results in my garden. Need to pay attention to the structure and properties of the top and bottom surface of the soil for the purpose. Before applying the garden, soil testing and garden age can be increased by diagnosing future problems
Look at how full @ahlawat's garden is! All those fruit trees will be supplying his family in the months to come. In this post see how to take care of some of these trees as it's explained the importance of starting with the soil.
---
A Letter Of Introduction For @ambiguity! Vote For Me As A Witness
Not much happening around the homestead the last week or so. We have had some cold and rainy weather. The last storm was a rough one here, had some tornadoes hit in the area and had some homes destroyed and even some fatalities. I believe they said they were F4 tornadoes. We did not get hit here but not far from us got hit pretty hard and in Alabama, they got hard. The weather is just being crazy right now
So what has @ambiguity been up to this week? YUP! You heard it right! He's dedicated to Weku and is becoming a witness on the platform!
We are getting witnesses for the Weku platform. This is a push in the right direction and soon Weku will be tradable. Two good pieces of information and it lets you know this platform is growing
---
Do You Want Ice With That?
Now I have nothing against ice, I do like it in my drinks to keep them cool, even in Winter I never drink hot drinks and like my drinks nice and cold so often add ice to my water, but the ice in these shots in this post I am not so keen on
Brrr! That image sure makes me wish for a more tropical place to be hiding out in. While out on a walk during his lunch, @singingwithlight was able to find these icicles hanging from a stair's handrail.
---
My Butterfly Photoshop Manipulation Tutorial- Fantasy Effect
In this Tutorial, Learn how to create my butterfly manipulation in Photoshop. This Photo Manipulation tutorial you'll learn how to create easily dark night fantasy scene in night effect. It's one of those quick and simple Photo retouching tutorials you'll learn how to use Adjustment Layer tool and Color Efex Pro to put fantasy night photo effects
Being able to create such wonderful images like this, is a talent @ykdesign shares on her page frequently. So if you're wanting to learn how to make your own images like this, make sure to visit her page.
---
@qurator does not explicitly or implicitly endorse third parties opinions or statements in the Daily Qurator. Any statements made in these posts are the author's and curator's own opinion.
Projects we support that have quality content in mind. Check them out, take part, and share some love!
To check them out simply click on their banners below.
Your Quality Content Curator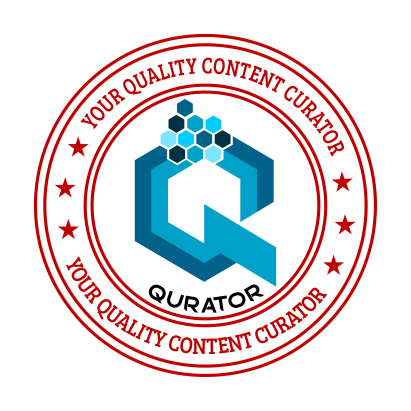 The Qurator project is brought to you by:
@scrooger | @boontjie | @goldendawne | @ewkaw | @ackhoo | @brumest | @stresskiller | @blacklux