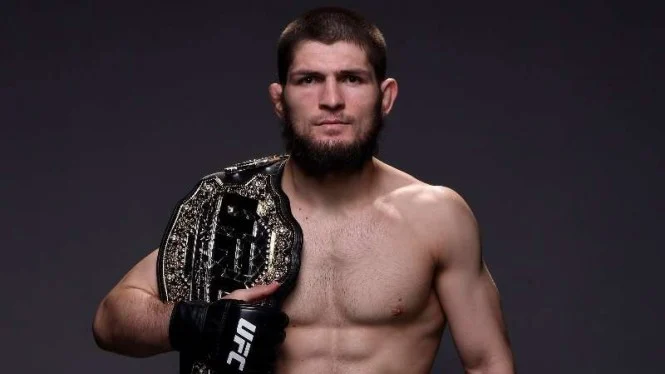 Source
UFC lightweight champion, Khabib Nurmagomedov is a Real Madrid fan. This was revealed when he met a child and forced him to say 'Hala Madrid'.
On one occasion, Khabib answered the request of a number of young fans. At that time, there were two children who wanted to ask for a photo, this Russian fighter first agreed to a photo of one child.
But when he approached his other young fan, he said he didn't want to take pictures with Barcelona fans. Reported by The Sport Rush, this had made his fans speechless, but of course Khabib intends to work on it.